The U.S. Navy is undertaking some dramatic and occasionally controversial green initiatives, like using algae-derived fuels to power warships. Some of its moves, however, are more akin to what we do right at home ourselves—like using more efficient lighting.
And now, according to the lighting company Energy Focus, the Navy has a new energy efficient lighting option: the IntelliTube LED lamp. The company put out word that the Navy had approved the light for use on Navy ships. The qualification means the IntelliTube can replace the bulk of fluorescent tube lamps that are currently being used aboard the country's fleet of ships, Energy Focus said.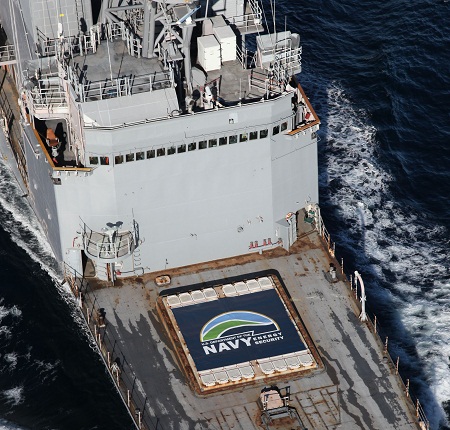 According to Energy Focus, IntelliTube's technology includes a tiny microprocessor that allows the circuit to detect and actively reconfigure itself, allowing it to be used in a number of existing fluorescent sockets, just by plugging it in. The IntelliTube passed the Navy's rigorous First Article Testing IntelliTube said.
Energy Focus said it was awarded a $23 million Navy supply contract last year.
"Supplying IntelliTube to the US Navy is a tremendous business opportunity for Energy Focus," Joe Kaveski, Energy Focus CEO said in a statement. "But more importantly the Navy can immediately begin to benefit from the significant energy savings gained through Energy Focus' LED lighting by simply changing the light bulbs installed on every Navy vessel."
Energy Focus is based in Solon, Ohio, with additional offices in Nashville, Tenn.; Pleasanton, Calif.; and the United Kingdom. Customers currently using their energy-saving lighting solutions include supermarkets, museums,  hotels and theme parks and more, the company said.