Way back in 1759, when England's Princess Augusta and Lord Bute established the first botanical garden at Kew, a century of massive scientific exploration and collection that would reveal the world's startling biological diversity was just getting under way. Now, over 250 years later, with an estimated 100,000 of the world's plant species facing extinction, the Royal Botanic Gardens, Kew, is teaming up with the Royal Botanic Garden Edinburgh — as well as the New York Botanical Garden and the Missouri Botanical Garden — to achieve a primary target of the Global Strategy for Plant Conservation (GSPC): developing the first modern, online catalog of the world's plants by the year 2020.
The GSPC is an ambitious effort first adopted by the United Nations' Convention on Biological Diversity in 2002 aimed at halting the continuing loss of plant biodiversity around the globe. It holds that a full inventory of Earth's plant life is vital if the full potential of those plants — as food, medicines and materials with vast economic and cultural importance — is to be realized before many of these species, and the possibilities they offer, are rendered extinct.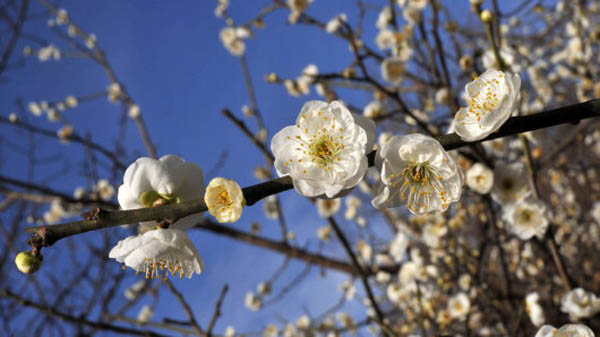 Representatives from each of the four botanical gardens met recently to organize a framework to guide their efforts for creating World Flora, an online database containing information on up to 400,000 plant species worldwide, essentially "putting plants online."  A memorandum of understanding detailing a plan of attack for this massive undertaking was recently signed into effect by the four institutions.
"The world's great botanical gardens are proud to lead this effort," Gregory Long, who heads up the New York Botanical Garden, said in a statement. "Thanks to advances in our botanical knowledge and in digital technology, an online World Flora is within our grasp. It is imperative that we create this resource, which will help us assess the value of all plant species to humankind and be effective stewards to ensure their survival."
Professor Stephen Hopper, director of the Royal Botanic Gardens, Kew, added, "Using the wealth of resources available at our institutions, we will help to provide the baseline data needed to develop plant-based solutions for a rapidly changing world. Botanical institutions worldwide have much expertise to contribute to this effort to capture the information necessary to better conserve and sustainably use the planet's plant diversity."
More information on the effort is available online.