Lexus trotted out its redesigned 2013 ES 350 at the New York Auto Show this week, drawing attention with a sportier look to one of its key models, but since we see everything through green-tinted lenses it was the new hybrid version of the midsize luxury sedan that caught our eye.
The 2013 Lexus ES 300h brings the company's Lexus Hybrid Drive to the ES for the first time, allowing it to join a healthy stable of Lexus hybrids, including CT hatchback, HS sedan, and variants of the GS midsize sport sedan, the LS luxury sedan and RX compact SUV.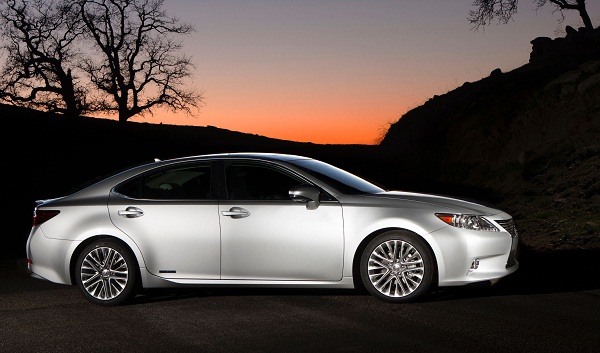 "The new Lexus ES 350 and ES 300h hybrid combine technology, style and performance to please current ES owners and attract new buyers," Mark Templin, Lexus group vice president and general manager, said in a statement. "With the addition of the ES 300h, Lexus truly offers something for everyone in the entry luxury segment."
Lexus said the ES 300h comes with a 2.5-liter four-cylinder Atkinson cycle engine. Time will tell on the official fuel economy numbers for this hybrid, but Lexus said it anticipates the vehicle coming in at 40 mpg for combined city/highway driving. To give you a sense of what kind of advantage the hybrid yields over a standard vehicle, the 2012 Lexus 350 earned a 22 mpg combined rating from the government.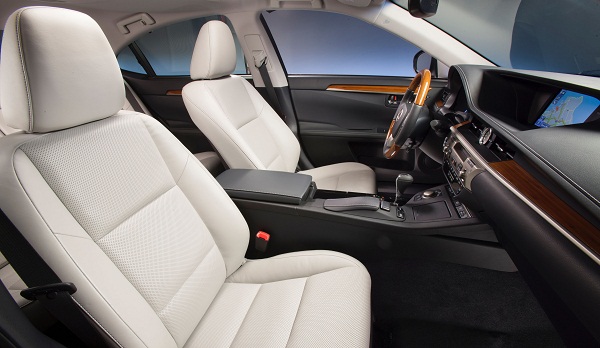 Lexus outlined an engine design that it said contributed to the car's efficiency, citing a new, low friction twin cam engine that uses a sophisticated power management system, 12.5:1 compression ratio and its own Variable Valve Timing with intelligence. In addition, "The beltless motor is designed to improve fuel economy and durability, and a near zero evaporative fuel system helps reduce emissions," the company said.
What sort of mileage people get in the real world can be greatly dependent on how they drive, of course, and that might end up being especially true for ES 300h drivers, who will have four driving modes to choose from. They'll be able to go in an all-eletric mode for shorter drives "at reduced speed"; for everyday driving, there's a normal mode; for better fuel economy there's the eco mode; and when responsiveness is the priority, there's the sport mode.