We are becoming more and more aware that the fate of mankind is inextricably connected to that of animals and the environment. In our quest for a "better life," we've destroyed forests, polluted rivers, blown-up mountains, and poisoned oceans. And now, these decisions are finally catching up with us, and we're forced to face the reality of the broken planet we've created, which can't be fixed by actions on just Earth Day alone, but must be addressed every day of the year.
While there's plenty of consensus that something must be done, and quickly, there's less agreement around who should be doing it. Politicians? Corporations? Individuals? Everyone has their opinion about the best way to reduce our negative impact and slow the effects of human-accelerated climate change. Now, thanks to a video game from Red Redemption, you can play with how your ideas might actually save the world.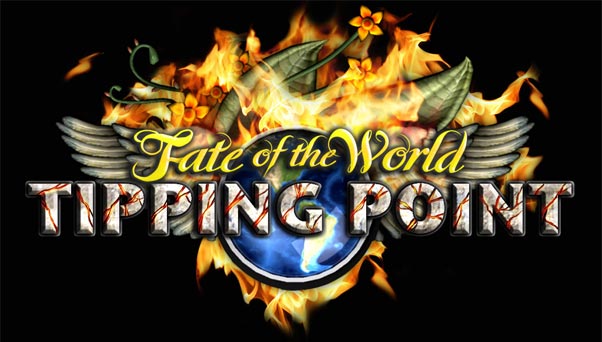 Based on what is said to be years of scientific research by Prof. Myles Allen of Oxford University, Fate of the World: Tipping Point incorporates over 1,000 real world possibilities–from flash fires, to global resource wars, to famine, to political backlash–which players must address with a combination of 100 real-world policy decisions — from geo-engineering, to international aid, to species protection, to clandestine operations.
The decisions can't be made easily. Players will find that taking too much of a "tree-hugger" approach sends world economies spiraling downward, while too much of a pro-capitalism approach depletes the natural resources upon which humans depend for survival.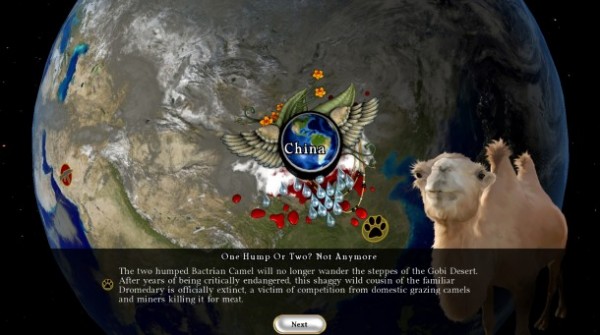 Only by finding a wise balance between economic and environmental interest can you hope to extend the survival of the human race for a few more years. If you'd like to try your hand deciding the fate of the world, check out the original game, as well as lots of downloadable content. The game costs around $19 for the Mac or PC platforms.