Staples and HP, leaders in the office supply and computing space, are coming together to combat a common enemy: electronic waste (e-waste). They've rolled out a nationwide plan to help consumers recycle a wide array of electronic products that could otherwise end up in landfills—and it's just in time for Earth Day on April 22.
The good news is, it doesn't matter where you may have bought your electronics (it doesn't have to be from Staples) and it doesn't matter what brand they are (good news for all you Dell and IBM users)—it all can be recycled at Staples.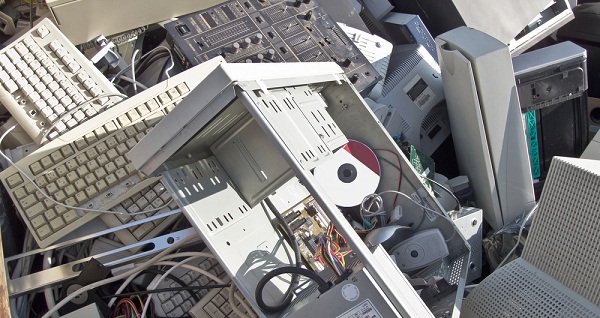 Individuals can drop off any of the following items free at a participating Staples retail stores:
desktop PCs, laptops, netbooks, tablet PCs, external hard drives and small servers
computer monitors
printers, desktop copiers, faxes and all-in-one devices
mice, keyboards, modems/routers networking and PC speakers
shredders, streaming devices, phones and universal power supply (UPS battery backup)
mobile phones, GPS devices, MP3 players, digital camcorders and digital cameras
"HP is a leader in the technology industry in product reuse and recycling," Gabi Zedlmayer, vice president of sustainability and social innovation, HP said in a statement. "We recently celebrated reaching our goal of recycling 2 billion pounds of electronic products and supplies since 1987 and our collaboration with Staples will build upon this achievement and focus on increasing electronics recycling in all states."
Estimates put the amount of e-waste produced in the US at somewhere around 50 million tons per year. The majority of that is in the form of computers and old phones. The Environmental Protection Agency says only 15-20 percent of e-waste is recycled. The rest, which includes hazardous metals go straight into landfills.
For more information about the event, or to find a store near you go to www.hp.com/us/go/recycling or http://www.staples.com/recycle.