Good thing GM is planning to start building Chevy Volts again soon—March saw 2,289 of the cars sold, by far the biggest month ever for the plug-in electric, the company reported. Nissan, meanwhile, said sales of its all-electric Leaf also climbed, though more modestly, from 478 in February to 579 in March [PDF].
In early March GM suspended production of the Volt, idling some 1,300 workers. The company said then that it would bring back the workers and restart production late this month after it worked "to build market demand." Whether it was just good luck, good weather or something mysterious that GM did, it looks like that demand might finally be showing up.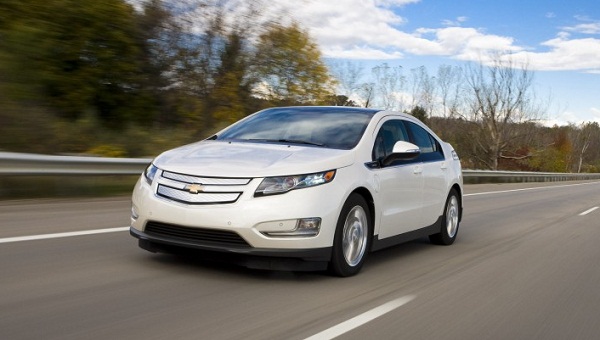 The Volt sales figure of 2,289 was 50 percent higher than the car's previous best month, December 2011, when 1,529 cars were sold. After falling to just 603 in January this year—amid talk of Volt battery fires—sales climbed to 1,023 in February before more than doubling in March.
The Volt has been part of a push by GM to reinvent itself as a revitalized automaker, but the car struggled in its debut year last year, failing to crack 8,000 sales in pursuit of a goal of 10,000. With the big March, total Volt sales since its launch in December 2010 now stand at 11,912.
How the sales surge might affect GM's production plans with the Volt is unclear. The day before the March sales figures were announced, the automaker said it would add a week to a scheduled Volt plant shutdown time this summer; but now the United Autoworkers says it has been notified that Volt workers now idled will come back a week earlier than their scheduled April 23 spring restart.
Meanwhile, the Volt continued to be a political piñata for Republicans, with GOP presidential frontrunner Mitt Romney taking his turn with the beating stick. Romney said he didn't think the country was ready for the green car. "Instead of having politicians tell us what kind of cars we ought to make, we ought to let the people who are trying to understand the market make that decision," Romney said at a campaign stop in Wisconsin.
In addition to the big Volt number, GM reported that it sold "a record 100,000 cars and crossovers that achieve an EPA-estimated 30 mpg highway rating or better" in March.