Of the consumers in California who go solar, 70 percent now do so without buying the solar panels, according to PV Solar Report.
Instead of paying for the panels, they pay for the power. It's quite a booming business. In the first two months of 2012, solar-as-a-service has generated over $100 million in solar installations in California.
Because a third party owns, operates and insures the panels, and guarantees the monthly cost, typically lower than the utility payments it replaces, and offers a flat rate over a 20-year contract, the homeowner gets all of the benefits and none of the risks of solar panel ownership.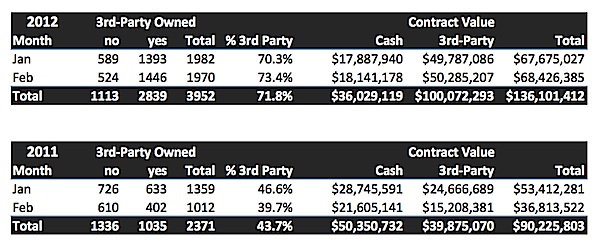 The latest figures, comparing this year's first two months with last year's, shows a 174 percent increase in third party-owned solar in the state, based on data from the California Solar Initiative.
California is home to SunRun, the inventor of residential solar power purchase agreements (PPAs), which it originated in 2007. Two years ago, the company's innovation won the Best Clean Tech Idea in the Clean Tech Crunchy Awards, proving that sometimes it is something other than a high-tech breakthrough that proves to be the real game changer.
Prior to that, utilities used power purchase agreements (with coal-powered or nuclear-powered or gas-powered energy developers) because it gave them the safety of secure power contracts with none of the drawbacks or responsibilities of running a coal or nuclear power plant. But no one had thought to taking the model of selling the power rather than the plant and applying it to the residential solar market.
Perhaps the trend to buying the power rather than the power station is to be expected. After all, we've always bought our gas or nuclear or coal-powered electricity from utilities, yet few of us would feel we know enough about power production to be running our own coal or nuclear power plant in the back yard.
Even if a solar roof is an obviously cleaner way to make power, perhaps on a purely technical level, it was asking a lot from us to feel that we know enough about solar power to go ahead with what amounts to putting any power plant on our roofs.
And then there is the cost. Solar as a service is often cheaper than the utility electricity it replaces on a monthly basis, bringing solar to the mass market.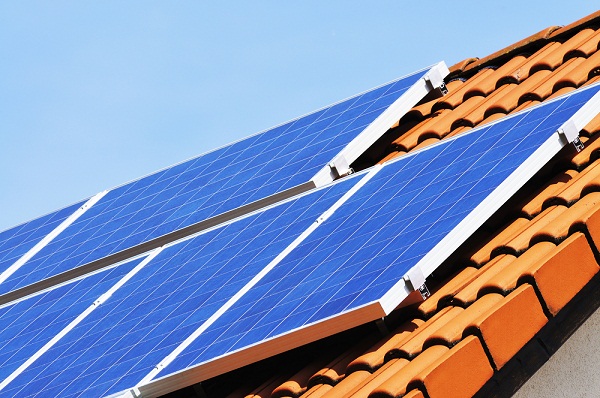 SunRun is the leading provider of solar PPA contracts, and San Mateo's SolarCity and Oakland's Sungevity offer another solar service: panel leases in lieu of ownership. All three have no trouble attracting investors.
Because of the competition with traditional utilities, some states in the South have forbid solar PPAs, and the legislature in Utah has restricted them to certain sectors. But with solar as a service available in 21 states, it is likely that homeowners in these states will follow California's lead.