Texas has been known to take the "go big or go home" challenge to heart, and that attitude is reflected in its approach to wind energy. On the road to achieving a state goal of getting 10 percent of its energy from renewable sources, Texas quickly grabbed the title of top wind energy producer in the nation [PDF].
And more could be on the way: Dallas-based Tri Global Energy, which boasts a long roster of big wind projects at various stages of planning, said it had received funding to help it along the way in developing the 500-megawatt (MW) South Plains Wind project in Floyd County, in West Texas.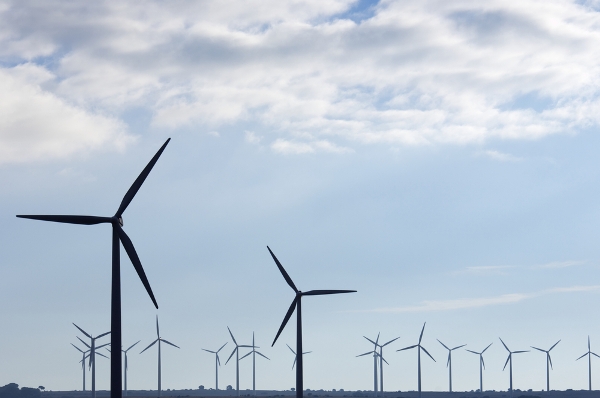 Tri Global calls this a "community wind farm," because, it said, "landowners and community investors … provided seed money" to get the project started. But this is nothing like the kind of community wind farms we've covered before, such as the three-turbine, 1.5-MW one in Scotland; or the two-turbine 4.1-MW one in Australia; or even the six-turbine, 9-MW  one in Oregon.
At 500 MW, this is a massive project, as big as all but around 10 that exist in the world today, according to this list on Wikipedia. And among the new participants in the project, Tri Global said, is Westerly Wind, a portfolio company of US Renewables Group, with identifies itself as "one of the largest investment firms focused exclusively on the renewable energy industry."
Besides the wide open spaces, another factor motivating this wind farm development is the new Competitive Renewal Energy Zone (CREZ) transmission lines that are under construction and expected to be complete in 2013. To reach the state's goal of 10 percent renewable energy, the Public Utility Commission and Electric Reliability Council of Texas have encouraged wind power development by expanding connections to the grid across the state.
They identified five areas in Texas as prime spots for wind energy production and made plans to build transmission lines to deliver that energy from farm to customer. With a capacity to transport up to 8 gigawatts of wind energy, the new multibillion dollar transmission lines will support the projected increase from 10,000 MW to over 18,000 MW of installed capacity expected in the region.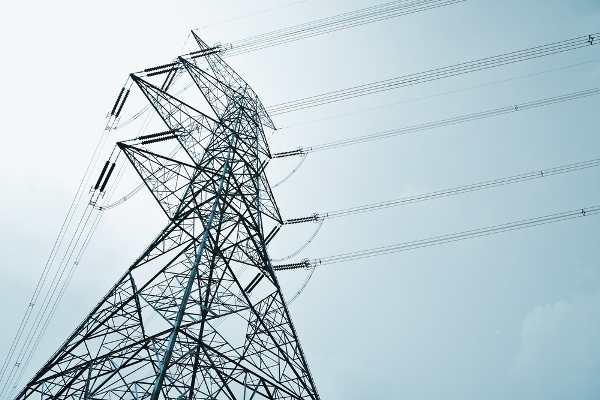 The South Plains Wind project will be well-situated to take advantage of the new CREZ transmission lines, and won't be alone for long according to Tom Carbone, president of Tri Global Energy. He predicts more "landowner and community investor wind farms" in rural West Texas, especially as advancements in turbine technology and increased competition lower initial capital costs, making wind farms a more attractive investment.
While wind farm development in West Texas seems to have quite a bit going for it, any predictions beyond this year have to take into account the buzzed-about expiration of the federal production tax credit at the end of the year. Projects that aren't up and running before then don't qualify for the all-important 2.2 centers per kilowatt-hour tax credit. Historically, no PTC has meant virtually no wind development will in the United States.
Joe Cofelice, chief executive of Westerly Wind, told Recharge News that the South Plants Wind project was "highly dependent" on an extension—which he fully expects to happen. "It's more when, rather than if, there will be a PTC extension," he told Recharge.