Editor's Note: EarthTechling is proud to repost this article courtesy of ᔥ GreenTech Advocates. Author credit goes to Steven Castle.
Interest in home energy efficiency is picking up—and the place it's picking up is at the thermostat. Nowhere is this more evident than in the actions of some big service providers selling basic home connectivity and automation services, along with some limited energy management.
At least two of the big players in this area, Comcast and Alarm.com, seem committed to making the thermostat so smart that it saves homeowners energy and money automatically. Might there even be a race toward a set-it-and-forget-it energy efficiency grail?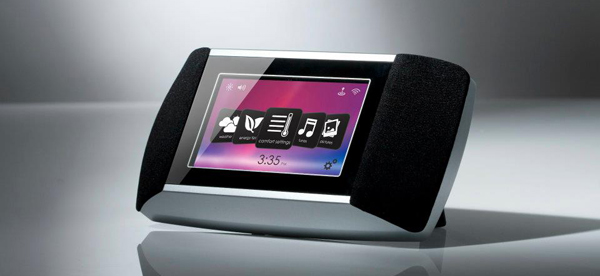 Comcast and EcoFactor recently announced a partnership for EcoFactor to provide the cloud-based brains for Comcast's Xfinity Home's wireless communicating thermostats, which the company is rolling out as part of its security/connectivity/home automation services in several markets. And Alarm.com made its new Smart Schedule Activity Patterns available to users of its emPower home control system so they can better see if they're consuming energy when they don't need to.
Starting at the thermostat makes a ton of sense, as heating and cooling make up more than 50 percent of a typical home's energy bill. This is where big chunks of savings can be made, and homeowners can save real money. Don't think the big service providers haven't noticed this.
Closest to Set-it-and-forget-it?
EcoFactor's cloud-based software uses a communicating thermostat as a sensor to report to EcoFactor's servers how fast a home heats or cools or loses that heating and cooling, thereby producing a read of how well the home's heating and cooling systems and thermal envelope (insulation and air sealing) perform. It combines this info with local weather and many other data points to make micro-adjustments to the home's thermostat—turning temps up and down just a tad—to operate the heating and cooling systems more efficiently, while maintaining comfort. EcoFactor calls this picking up nickels, and the idea is to pick up a lot of them, so by the end of a month or year you've saved some significant change.
More importantly, EcoFactor's approach may be the closest thing to true set-it-and-forget it energy management in the home, which many experts and this scribe believe is essential to making energy management a popular home feature. And it could give Comcast a huge leg up in providing energy management services for the home.
Alarm.com's Smart Schedule Activity Patterns appear on an emPower user's web interface on the thermostat schedule, showing in graded colors the likelihood of someone being home or away at certain times, as well as the programmed set point temperatures. For example, one can see that while a thermostat was set to a comfortable temperature, no one was home; the user can then change the temperature set point to turn back the heating or cooling system and save money.
The system isn't automated—yet, but Alarm.com isn't ruling out the possibility. The software uses Alarm.com's security sensors to detect occupancy in the home. And you can bet we'll be seeing much more in the way of security system triggers for energy management from the big service providers.
Race to the T-stat
There are plenty of other cool thermostats entering the market today, including the much-ballyhooedNest Learning Thermostat, Allure's EverSense with proximity sensing due in second quarter, and a new steamlined product from ecobee. The thermostat market is going to get very crowded and competitive.
Electronic installers and other trades not only need to keep an eye on the race to thermostat automation—they need to get in on it. If you don't already, you should start offering smart and communicating thermostats tied to security and control system triggers—or at least partner with a good HVAC contractor who installs these systems. If you don't, you're risking missing out on what may well be the biggest chunk of the home energy management market.