Editor's Note: EarthTechling is proud to repost this article courtesy of Worldwatch Institute. Author credit goes to Maria Cachafeiro.
The Jamaican economy is highly energy inefficient. In 2008, the country's energy intensity index ranked 47th in the world, at 8,937 btu per year 2005 U.S. dollar. The energy intensity index shows the energy efficiency of a nation's economy; the higher it is, the more it costs to convert energy into GDP (Gross Domestic Product). Reasons for this high energy intensity include the energy demands of the bauxite and alumina industry, the inefficient public electricity system with its high transmission and distribution losses, inefficient energy use in the public sector, and low public awareness of the importance of energy conservation.
Jamaica depends heavily on imported petroleum, which supplies 91 percent of domestic energy use. Transportation accounts for nearly half (47 percent) of the energy consumed, followed by the bauxite and alumina industry (30 percent), and electricity generation (23 percent). Despite the increase in world oil prices, Jamaica's energy consumption has grown faster than its economy over the past decade. Given these realities, the Jamaican National Energy Policy for 2009–2030 aims to design and implement cost-saving measures to boost energy efficiency and conservation across the public sector.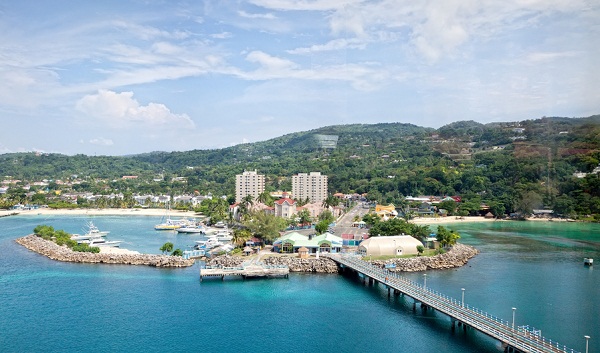 In 2011, the Jamaican government set a target of reducing public sector energy consumption 5 percent below the 2010 level by 2015, mainly through public sector efficiency improvements. These include energy audits and building retrofits to replace lighting and air conditioning units, and improving building envelopes by implementing cool roof coatings and window films. Because reducing energy consumption also requires efforts of those who use public buildings, staff are expected to fully engage in the process by following the protocols in place. Education and knowledge dissemination about energy efficiency and conservation are a key component of this project.
The Inter-American Development Bank (IDB) is helping to fund these efforts through a 20-year, US$20 million loan, which Jamaica has pledged to pay back with the savings gained from improved energy efficiency in the public sector. Since August 2009, the government has been monitoring energy use in public buildings, an initiative that it expects to be completed by next February. The data are being used to assess the cost of energy consumption and to carry out a cost-benefit analysis of retrofitting public buildings. The project will also establish a government program to install energy efficient lighting and cooling equipment and, potentially, to prepare an energy efficiency loan program. The government expects to export the lessons learned to all Jamaicans.
Among the project's other expected outcomes are the implementation of energy efficiency programs in hospitals, schools, and other public buildings, based on energy audit recommendations; energy conservation and efficiency protocols for the operation of public sector facilities, with a coordinator for each facility; and an expanded role for the Energy Efficiency Unit (EEU) within the Petroleum Corporation of Jamaica (PCJ) to provide technical assistance for energy conservation and efficiency initiatives.
The best immediate benefit of these efforts will be the reduction in Jamaica's oil consumption. According to estimates, a 1 percent savings in the country's energy usage will free up an estimated $20 million, which can be used for other social expenditures, such as education and health care, once the IDB loan has been paid off. The socioeconomic impetus for reducing spending on oil imports calls for strong, national efforts to conserve energy, and to use it as efficiently as possible.