What started as a California-centric business competition with a few dozen entries has grown to become a nationwide cleantech event. Of course, we are talking about the Cleantech Open Accelerator and Competition. Founded in 2006 by a group of entrepreneurs in Silicon Valley, the competition has grown across state lines and is now setting its sights globally. The mission: to find, fund and foster the next great cleantech ideas.
"What we aim to do is attract innovators with great cleantech ideas to enter our competition," Tim Cox, PR chair with the Cleantech Open said in a recent interview with us.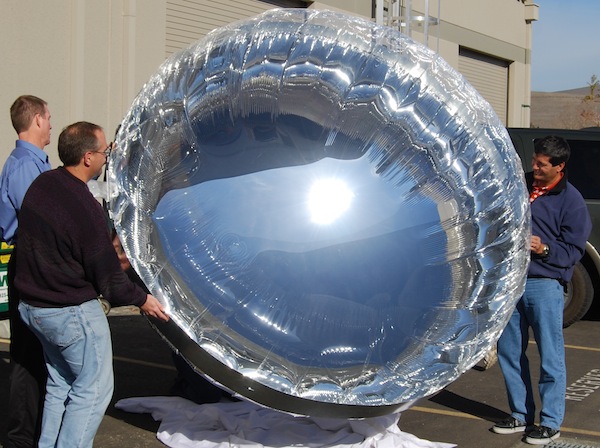 So if you've got a great idea, the Cleantech Open wants to hear from you. Applicants have until May 8 to submit their ideas. There are special categories for professionals and students. And, there is a category for virtually every green idea you might be able to think of, as the categories include: energy efficiency, green building, renewable energy, smart power, green grid, transportation and air, water and waste.
"We fundamentally seek diversity and so we don't encourage specific categories over others," Cox said.
Cox estimates that about 350 entries will come in, from which about 120 will be selected to advance into the competition. If a team makes it into the semifinals, there is a fee that includes all training, mentoring, materials and some meals at its national events/training program. Applicants are encouraged to apply within the region they live or work in. There are seven regions across the United States. And now, there is also a Cleantech Open in France, with more emerging regions forming worldwide.
"Our ultimate goal is to have these connections be truly global so that a company based in Kenya or South Africa receives mentoring from someone in India, Iceland or Italy, and licenses their technology to a company in China or Chile, all funded with venture capital from Australia or the USA," Cox said.
Teams who hail from countries not currently represented, can still enter their ideas online, for a chance to win funding support for their business idea.
"We think some of the best solutions to combat global warming and other environmental problems will come from countries who have yet to participate in the Cleantech Open," Cox said.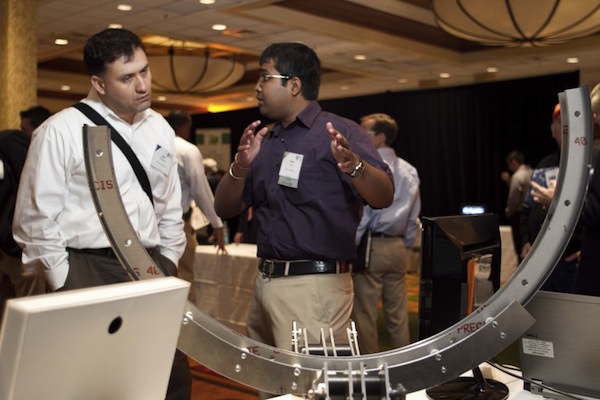 Of course the value of the competition and accelerator isn't just the prize money, which totals around $250,000 in cash, services and press coverage. A major element that sets the competition apart is the mentoring and training that each team is provided. This training is provided by more than 3,000 professionals in the industry, who donate their time and expertise to help get the ideas off the ground.
In addition to volunteers, the Open teams up with more than a dozen different organizations, from labs and universities, to businesses and media outlets. This means drawing on the best, brightest and most committed innovators in cleantech.
"We run dozens of events, business clinics and workshops around the country so our teams get access to the best skills and thinking across many disciplines," Cox said.
In the last six years, the Cleantech Open has worked with more than 600 companies who've submitted their cleantech ideas, 80 percent of which are still viable today. All together those companies have raised external capital of more than $660 million.
One such company is Alphabet Energy, which has developed waste heat recovery technology. The company envisions a world where an entire factory is powered with the exhaust from a single chimney, or the fuel efficiency of a car can be  improved by the heat from the tailpipe. And, it's got support for those visions. After competing in the 2009 Cleantech Open, Alphabet Energy walked away with $1 million in seed funding from Claremont Creek Ventures. More recently, the company closed a $12 million Series A funding round lead by TPG Biotech.
Cox encourages those who are interested to check out the website, or plan to attend the Cleantech Open's national launch party on March 23 from 5:30 – 8:30  p.m. at the NASA Ames Research Center in Moffett Field, California. The event will tie in with NASA's Night Rover Challenge. Following the launch, the Cleantech Open will be kicking off launch events around the country to drive awareness and participation.