You might be seeing pink and red everywhere as Valentine's Day rolls around, but the color we're focusing on for our loved ones this year is (surprise!) green. We've compiled a list of some of green gifts for your sweetie that are non-tech in nature. From the sexy to the geeky to the downright weird, there's something for everyone. What's even better, everything on this list is under $40, so you can express your love for your significant other and the environment without breaking the bank.
For Her:
1. Cheeky undies by Devil-May-Wear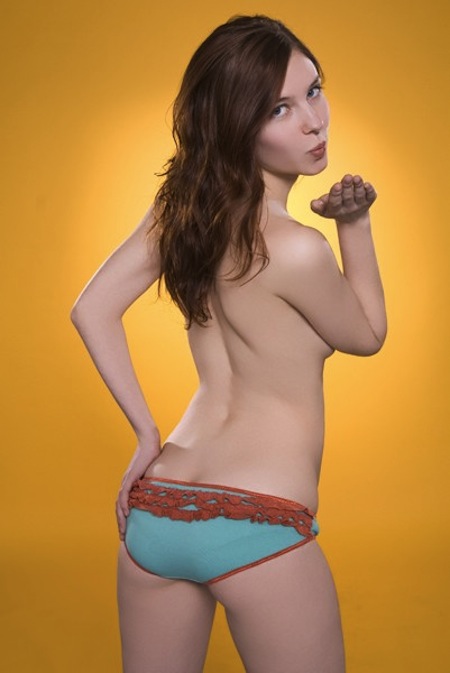 Devil-May-Wear was started in 2003 by Stephanie Ostler when she was just 17, and features a wide variety of clothing, intimates and even jewelry that are, for the most part, made of recycled or reclaimed textiles from Ostler's native Canada. With a focus on local sourcing, recycling and sustainability, Ostler proves that being eco-conscious and being sexy don't have to be mutually exclusive. Items like these cute undies are made from a blend of bamboo and organic cotton, and are available on Etsy in a variety of price ranges.
2. LUSH Lip Tint in A Million Kisses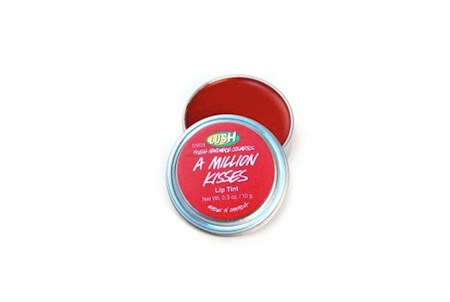 This sweet lip balm adds a burst of color to lips without being overpowering, and is made of all-natural, vegan ingredients. LUSH, hailing from Canada originally but with stores worldwide, prides itself on providing quality cosmetics and beauty products without excessive packaging or loads of synthetic ingredients. In fact, their product pages feature pictoral ingredient lists so you know exactly what you're getting.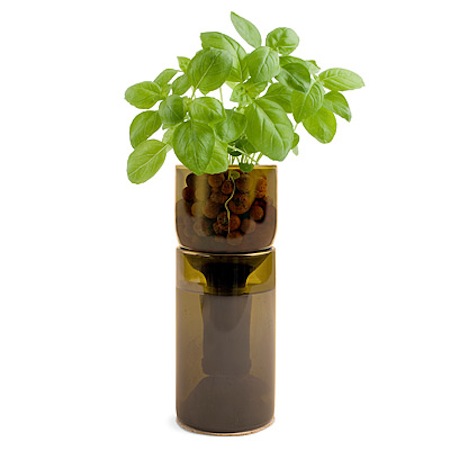 Perfect for someone who would like to have a garden, but might not have the space, the Growbottle is the perfect environment for hydroponic herb growing, all neatly housed in a reclaimed wine bottle that allows for maximum sunlight and measures only 8 inches high and 3 inches in diameter. For $35, each kit comes with clay pebbles, plant food, a cork coaster, a wool wick, seeds and instructions. Choose from basil, oregano, chive, mint or parsley.
4. Eco-Tools 6-Piece Bamboo Brush Set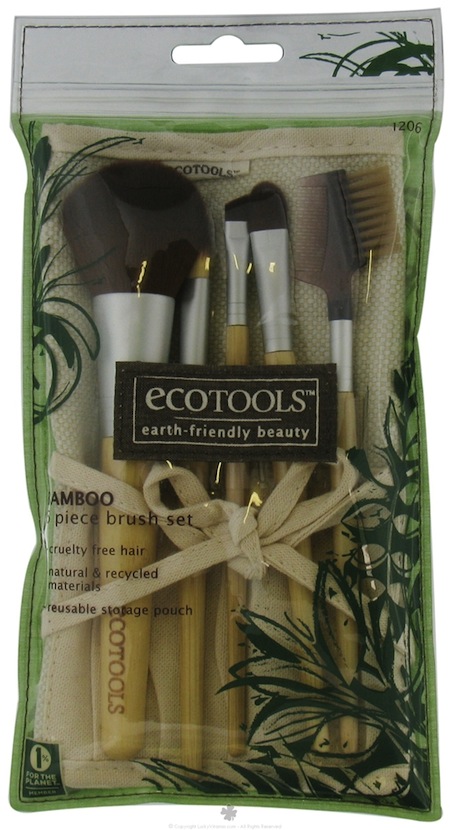 For the woman who's both beauty and eco-conscious, Eco-Tools' makeup brush set is the perfect gift. Each brush handle is made from sustainable bamboo, synthetic brushes are totally vegan, and even the ferrule (the metal part the joins the bristles to the handle) is made from recycled aluminum. They all come in a pretty, all-natural cotton and hemp case, and cost $10.62 over at Lucky Vitamin.
Head on to page 2 for gifts for him….
For Him:
1. Ecoist Chain Bottle Opener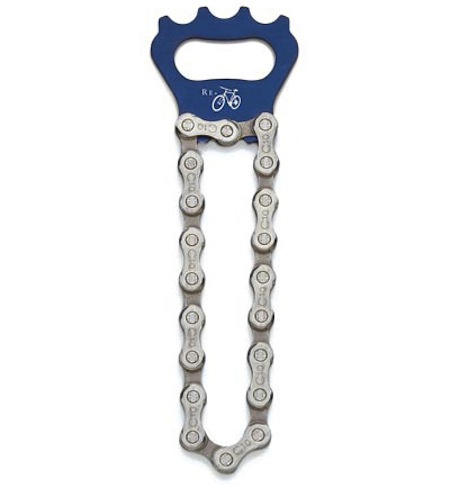 Why not open beers in style and eco-awareness? These can openers, designed by Graham Bergh for the Ecoist, come from recycled bike chains and parts. Bike parts that can still be salvaged for bikes are donated by Bergh and his team to non-profit organizations that teach bike maintenance and repair to kids, and what would otherwise become scrap gets reused. They're available on Ecoist for $12, and come in blue, green and red.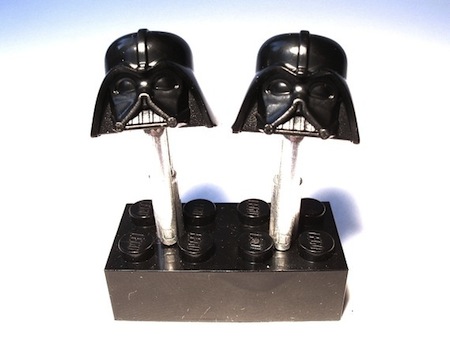 Seriously. What guy would be able to resist? It's LEGOs, it's Star Wars, and you can bring them to a formal occasion. These silver-plated cufflinks are made from discarded LEGOs by bitsandbadges and are available on his Esty for just $4 in the US (and the equivalent of $2 if you reside in the UK). The site also offers other reclaimed LEGO cufflinks and even gift boxes made of–you guessed it–LEGOs so you can skip the wrapping.
3. Hemp and Cotton Wine Cooler Bag from Sativa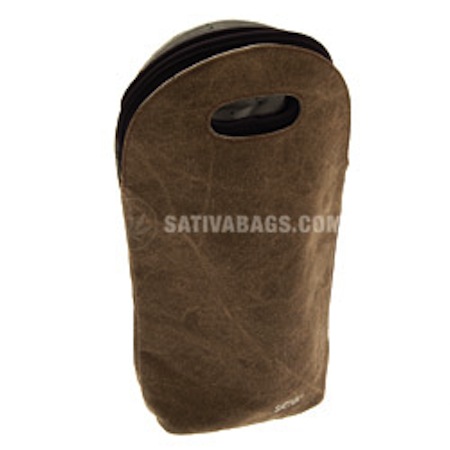 Keep the wine for your romantic evening cool with this wine bag from Sativa. It's made from sustainably-harvested hemp and cotton, and features an insulating sleeve to regulate temperature, as well as plenty of padding to keep your beverages safe on the go. At 16 X 36 cm, it can hold two bottles in case you really want to party. It's available on Sativa's website for exactly $26.84.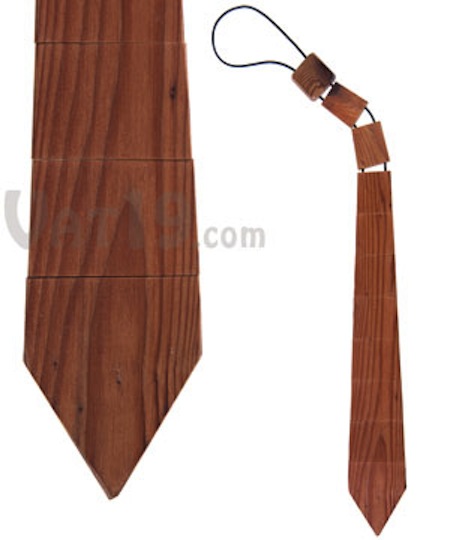 A tie might seem like an unimaginative gift for the guys in your life, but not if it's this one. This one-size tie available form Vat19 is actually made from reclaimed redwood beams from old barns. Each tie is handcrafted into eleven segments that are held together by an elastic band, which simply slips over your head (insert your own wood knot pun here). Weighing in at only 2.5 ounces, it's light enough to wear comfortably, and can be yours for $33.99.
Bonus Gift for Anyone:
Name-a-Roach with the Wildlife Conservation Society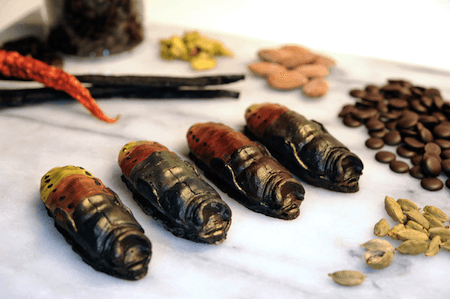 Have someone who's just way too hard to shop for? The Bronx Zoo in New York City is teaming up with the Wildlife Conservation Society this Valentine's Day to help people express how they really feel about each other. For just $10, you can have a Madagascar hissing cockroach, one of the Zoo's 58,000, named after your special one, and the proceeds go to the Wildlife Conservation Society to help support its five parks in NYC. For just another $15, you'll even get a dark chocolate roach, hand-painted with edible paints to look just like the real thing, to share with your sweetie. How romantic.