Automaker Mastretta made a huge splash in the industry in 2011 with the release of the MXT. Not only was the MXT the first model ever produced by the company, but it was also the the first fully Mexican sports car—designed, produced and manufactured in Mexico City. Better still, the speedy (zero-to-60 in under five seconds) and relatively cheap (about $60,000) MXT got rave reviews from the likes of the New York Times to Road and Track.
Now Mastretta is ready to make another big splash. The company announced an agreement with Korea-based automaker Leo Motors to co-develop the electric version of their 2012 Mastretta MXT.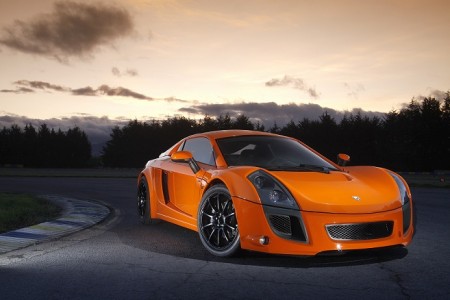 When we last reported on Leo, a multifaceted company that offers fossil fuel to EV conversions and markets electric powertrains, bikes and power packs, it was talking about bringing the LZ-1 to market. Leo said the LZ-1 was going to be an electric vehicle that, with a 250-mile range and a top speed of more than 150 mph, would go head to head with the Tesla Roadster.
Nothing much has been heard of the LZ-1 since June 2011, but with this announcement, both Leo and Mastretta are suddenly in the high-end EV market in a substantial way (assuming everything unfolds as planned).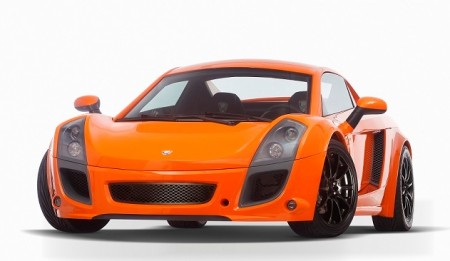 The agreement says Mastretta will supply the new car's body and chassis while Leo contributes the electric power train, electric motor, battery power pack and other electric components. Leo claims the MXTE will perform at higher speed and for longer distance than any other EV developed for the road by using MXT's lightweight aluminum and carbon-fiber body and Leo's high power electric power train and battery management system.
In addition to the agreement between Mastretta and Leo, Leo has entered into a memorandum of understanding with Beverly Hills Exotic Motors in Los Angeles to promote and sell the MXTE once the development is complete.
Unfortunately, neither Leo or Mastretta has released much more information, so performance, pricing, production and availability specs are still a mystery on the new electric supercar. However, don't expect to see huge fleets of the Mastretta on the road any time soon. First year production of the gasoline version of the MXT was only 150 units.