The U.S. Department of Energy has estimated that if the U.S. is going to generate 20 percent of its electricity from wind, nearly 54 gigawatts (GW) of that power will need to come from offshore wind farms. While the U.S. is known to have huge offshore wind potential, and public support for offshore wind has increased dramatically, the U.S. has still yet to see the construction of a single offshore wind farm. There are many reasons that the U.S. lagging behind Northern Europe in this sector. But here's one reason that is so obvious you might not have thought of it: hurricanes.
A new study by researchers at Carnegie Mellon University (CMU) explores the potential effects of hurricanes on wind farms constructed in the near shore regions of the U.S. Atlantic and Gulf of Mexico, where the most accessible offshore wind resources are available. Between 1949 and 2008, more than 90 hurricanes struck these coastlines, and the potential effects on offshore wind farms are striking. The study found that, in the most vulnerable areas now being actively considered by developers, nearly half the turbines in a farm were likely to be destroyed within a 20-year period. That is simply not a risk that savvy investors are willing to make.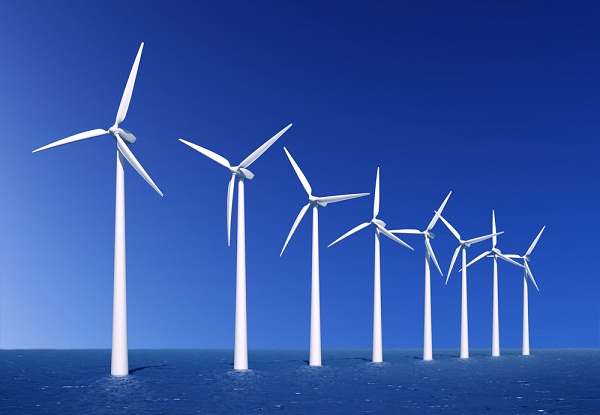 According to study co-author Paulina Jaramillo, assistant professor at CMU's Department of Engineering and Public Policy, most wind turbines are only designed to withstand wind speeds associated with Category 1 hurricanes. In order to decrease the risk of damage in hurricane-prone areas, engineers need to design turbines to withstand higher wind speeds. Some countries have learned this lesson the hard way. For example, in 2003, wind turbines were destroyed by Typhoon Maemi off the coast of Okinawa, Japan; and several turbines in China were damaged by Typhoon Dujuan.
The report isn't above suggesting the obvious solution: build offshore wind farms in areas at lower risk for hurricanes. But the team also argues that the risk of turbine damage can be mitigated by developing reasonable safety measures. These include increasing the design reference wind load, and ensuring that the turbine's nacelle motors have backup power to turn turbines into rapidly changing winds. The study appeared in the Feb. 13 edition of the Proceedings of the National Academy of Sciences.
"We are developing models that can help understand how to reduce the risk that hurricanes pose to offshore wind projects," Jaramillo said. "This is an important study because we are pointing the ways to methods that can allow U.S. offshore wind resources to increase the supply of renewable, low carbon electricity."