A proposed wind project, big enough to power every home in New Zealand's South Island, came to an end this month as a new CEO took over Meridian Energy and canned the project, that had battled a group of high profile opponents in court for six years.
Project Hayes was a 176-turbine, 633-megawatt (MW) farm Meridian wanted to build on the Lammermoor Range in Central Otago. According to papers filed at Wind Energy.org the reason for the abandonment is that Meridian has more commercially attractive projects in the works. It spent $1.8 million in court against opponents.
Meridian currently owns and operates three wind farms in New Zealand, along with nine older hydro stations, and brought solar to South Pacific neighbor Tonga. Other than the $2 billion Otago wind farm just abandoned, it has several more wind farms with permitting granted, along with one in Antarctica.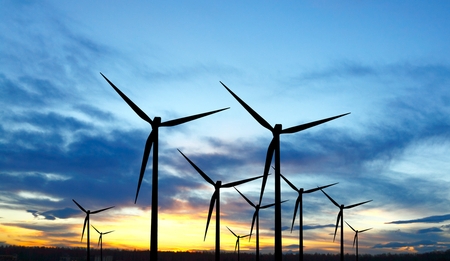 But Meridian Energy is also one of four nationally owned energy assets that were recently placed on the chopping block by New Zealand's relatively right-wing government—the National Party—that made energy privatization a key part of their reelection platform.
Despite almost universal opposition by citizens of all political persuasions to this prospect—"Don't sell our assets!" was seen everywhere here leading up to the election—New Zealanders managed to re-elect the very party that proposed to sell off the energy assets, thanks to a complicated multiparty political system that, by  splitting up the left wing vote, enables a kind of minority right-wing rule.
Under the asset sales proposal, private shareholders could own as much as 49 percent of the four main New Zealand-owned energy companies, which have long been weighted towards the green end of the energy spectrum—and individual owners could potentially own as much as 20 percent—presumably with the aim of redirecting the energy companies to exploit dirtier fuels.
Hydro and geothermal energy has long powered most of New Zealand. An opposition party, the Green Party, has claimed that the pending asset sale plan played a part in Meridian Energy's decision to abandon the huge wind farm, implying that the new CEO, Mark Binns, will be the harbinger of a new anti-wind trend in the newly privatized energy companies.
To complicate the energy issue more, the indigenous Maori have raised the possibility that privatized energy companies may encounter legal obstacles to exploiting energy sources. Ever since the 18th century, New Zealand Pakehas (white settlers) have been generously accommodated in New Zealand by the Maori natives only under the legally binding Treaty of Waitangi, which laid out rules including that Maori assets such as land and water cannot be sold without Maori approval.
Since the election, it has become very clear that there would probably be legal issues with Maori if a coal or oil company were to try to acquire any of New Zealand's energy companies and convert them to the expoloitation of dirty energy. Like New Zealand's natural energy base of geothermal and hydro energy—developed since the 19th century—wind power would be covered under the Treaty of Waitangi as a form of land use.
But the paranoia over the new CEO's move, the pending asset sale, the Maori ownership complications, and Meridian's motives may all be moot points.
Even in a country with 80 percent renewable energy, well-funded NIMBYism can halt clean energy projects, just as they have sought to in the U.S. Cape Wind project.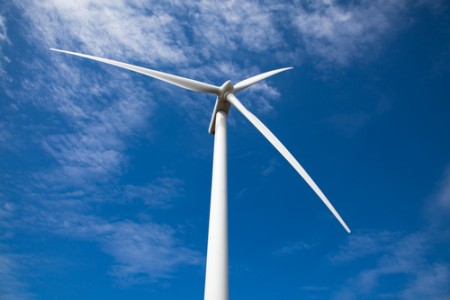 Meridian Energy had spent six years fighting opponents—or at least John, Sue and Andrew Douglas, Eric and Cate Laurenson and the Eric and Cate Laurenson Family Trust, Ian and Sarah Manson and the Riverview Settlement Trust, Gaelle dit-Piquard, Roch Sullivan, the Upland Landscape Protection Society, the Maniototo Environmental Society, local inn-owner Ewan Carr, painter Grahame Sydney, poet Brian Turner and former All Black rugby luminary Anton Oliver.
Supposedly the opponents wanted Otago's endless vistas of South Island farmland to remain unlevened by the addition of 160-meter- tall turbines and a 12-meter-wide access road, although Christchurch landscape architect Peter Rough told one of many courts over the six year battle that the landscape effects would be slight, and noted, "It's going to be very thin slivers of road that may not be seen because of the height of grass."
But the litigants were not just the usual short-sighted conservationist or environmentalist opposition, able to see only the trees of landscape impact—but not the forest of global warming. (See NIMBYism's Threat To Renewables.)
Some even brought in experts to challenge the theory of man-made climate change.