The United Kingdom's Department of Energy and Climate Change (DECC) has released new figures [PDF] showing that 9 percent of the U.K.'s electricity from July through September was generated from renewable energy resources. In terms of installed capacity, U.K. renewables reached 10.2 gigawatts (GW) at the end of the third quarter of 2011, representing a 12 percent increase over the past year and a 3.7 percent increase over the previous quarter. This corresponded to an almost one percentage point increase in overall renewable electricity generation, including a nearly two-thirds (64 percent) increase in offshore wind power generation.
According to RenewableUK, the U.K.'s largest renewable energy trade association, nearly two-thirds of the increase in renewable energy capacity can be accounted for by the Ormonde and Greater Gabbard offshore wind plants, which were partially completed and commissioned in 2011. To date, the U.K. has installed wind power capacity to power more than 3.3 million homes. While onshore wind power capacity increased, generation fell slightly, due to lower wind speeds.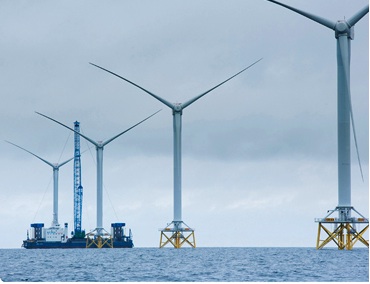 "This is another strong set of statistics from DECC, proving that despite the anti-wind propaganda being spouted by lobbyists with their own particular agendas, wind turbines are continuing to generate increasingly large amounts of electricity for the UK's households," said Gordon Edge, director of policy at RenewableUK. "Renewable sources such as wind offer us excellent value for money overall."
In terms of small-scale renewables, the U.K. nearly doubled the installed capacity of projects participating in its feed-in tariff program, with a record 153 MW of new capacity joining the program in 2011. Photovoltaic systems currently account for 97 percent of the installations and 83 percent of the installed capacity of the feed-in tariff program. More detailed figures of U.K. energy production, consumption and energy prices can be found in the December 2011 edition of the DECC's Energy Trends and Quarterly Energy Prices bulletins.