The 2012 Consumer Electronics Show is just around the corner, and this year, like every year, it is anyone's guess as to what kind of green tech gear will be on display. There's already been some pretty cool stuff shown off, some of which we previewed already, but there's still a lot more (we hope) to come as well. Case in point is this pre-show announcement by Bracketron, a company focused on universal mounting solutions and accessories for mobile devices.
Bracketron unveiled what it calls an "eco-friendly line of mobile device chargers that automatically eliminate vampire power." We've seen plenty of devices like this before that claim to help cut down on the wasted energy idling tech burns through when in standby, so the things being shown here aren't necessarily innovative. That being said, they do seem to offer a great deal of functionality and will likely find a place in some consumer homes.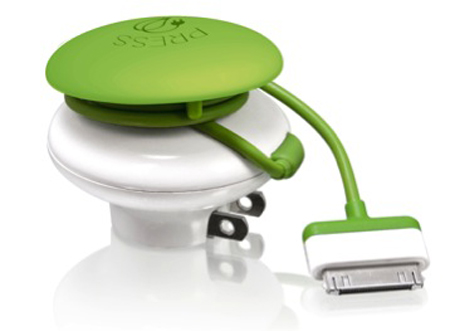 First up is the GreenZero chargers, broken up into the Mushroom and Stone models – no drug jokes, please. Bracketron says these chargers detect when a connected device is fully charged or unplugged, automatically shutting themselves off and thus consuming no idle power as a result. They are said to be travel friendly, and the Mushroom model is called ergonomic as well, as you can simply push the big green button on it to start charging a connected device.
The Mushroom model includes an integrated cable, and is available in three models that are compatible with different types of portable devices. The Stone charger, meanwhile, is compatible with USB mobile devices and sports a a foldable, snag-free design so that it can be easily carried in a purse or bag.
Joining these chargers is the Stone Battery, which is a small and portable power supply used to charge mobile devices. Its 1000mAmp battery includes an LED indicator that lets you know when the stone is fully charged, the company said, and it will reportedly recharge mobile devices for up to three hours.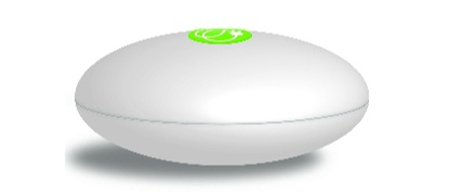 Like the other devices, the Stone Battery automatically shuts off after an attached device is charged. Two models of the Stone Battery are available – one with an embedded cable for microUSB devices and another with an Apple 30 pin cable for iPhone, iPod and iPod Touch.
The devices range in price from around $25 through $40.