It took Acura a while to jump into the hybrid market, but with the unveiling of two new hybrid models at the North American International Auto Show in Detroit, it looks like they could be in to stay.
Honda's luxury division took the wraps off both the Acura ILX Concept and its NSX Concept. But pity the poor ILX, a entry-level model that Acura is calling a "gateway into the Acura brand." When the ILX has to share a stage with the new NSX hybrid supercar concept, you just can't help feel sorry for the mid-sized sedan.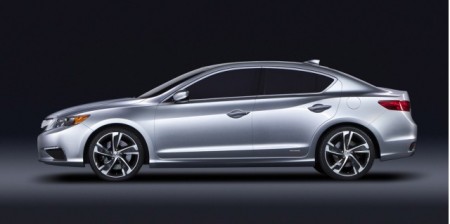 The ILX concept, which Acura says will be ready to hit the dealerships by spring, is based on Honda's Civic and could possibly share many of that car's drive train components including its Integrated Motor Assist system which features a 1.5-liter four-cylinder engine matched to a continuously variable transmission.
Acura hasn't released performance stats or mileage numbers for the ILX concept yet, but the 2012 Civic hybrid earned 44 mpg from the EPA, so expect similar for it.
Acura is probably not planning on selling nearly as many of the NSX hybrid concept for the mere fact that upon it's release in 2015, it'll most likely be three times the cost of the ILX and from the photos of the supercar popping up all over the web, it looks to be worth every penny.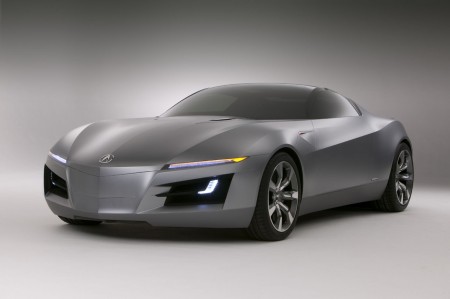 The car's stunning good looks are dominated by a low-slung, sexy, racing-inspired stance shaped by long, sleek lines and just enough sharp angles to give it a hint of high-tech menace. Under the hood, the new hybrid is powered by a mid-engine V6 that employs Acura's new SH-AWD system. Under the SH-AWD, the engine powers the real wheels and also sends power to a generator that provides electricity to a pair of motors in the front of the car.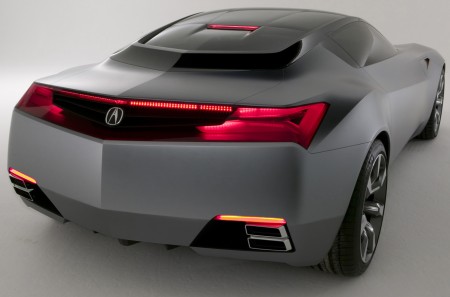 The company hasn't released any performance or fuel efficiency numbers for the NSX Concept yet, but the company says they are aiming for,  "the true racing philosophy of an extremely favorable power-to-weight ratio." If that's true, we're dying to see what sort of speed, torque and horsepower (oh, and gas mileage) the new NSX will pull down.