As CES 2012 winds down and we pick through the remnants of interesting announcements from this year's massive consumer electronics lovefest, we bring you news of House of Marley's new line up of environmentally friendly electronics. What makes them eco you might ask? The manufacturer claims it is because the items are made of materials from sustainable sources, such as Forest Stewardship Council (FSC)-certified woods.
We've always treaded a fine line on reporting items like this to you because we question if sustainable electronics can really exist. We feel that items which are made more from recycled sources and/or are energy efficient fit the model more of what should be considered green. Is an item sustainable enough if it is just made from wood harvested in a responsible manner? We're not always sure on this, so we'll just present how we feel on it (like we have here), give you the other notes on features and let you decide.
One of the biggest highlights on the 2012 product line up from House of Marley, which said it donates five percent of its annual profits to a non-profit foundation that provides funding to charities and causes focused on youth, planet and peace, is the Bag of Rhythm. Pricing at around $350 and due out next month, this portable speaker system is made from FSC-certified wood, with a bag made from cotton.
House of Marley says of this product that it is equipped with an iPod and iPhone charging station, "and two 4.5-inch speakers with two 1-inch tweeters and a long-throw woofer that plays the music loud and proud."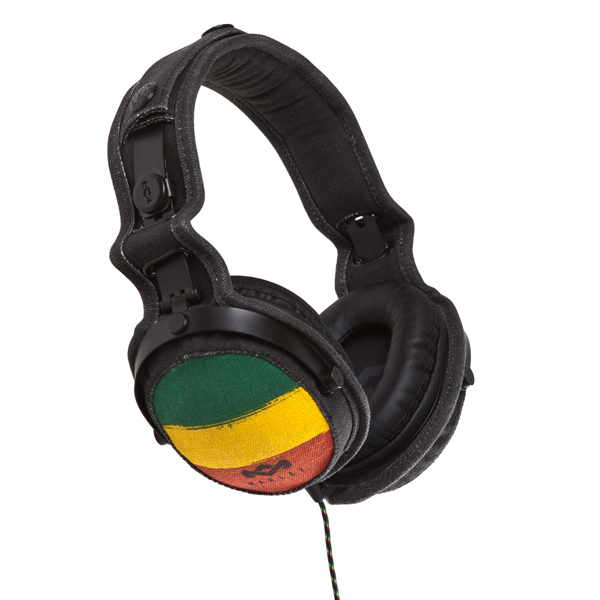 Joining this portable audio station this year are a number of headphones – some in-ear and some over-ear – made from FSC woods, recycled plastics and other more environmentally friendly materials. Prices range from around $20 for the simple in-ear model, to upwards of $200 for an over-ear unit that looks to be designed for in-flight entertainment.
Availability of all of these items is mostly geared towards a summertime release.