Late last year, when Bloomberg New Energy Finance reported the trillionth dollar was invested in clean energy since it began counting in 2004, it suggested this was proof "that the world wasn't waiting for a climate deal." Now, with a new Bloomberg report showing the U.S. led a surge in 2011 that brought clean-energy investment to a record $260 billion, sustainable-minded investors are echoing the view – with some caveats – according to the advocacy organization Ceres.
According to Bloomberg, investment in the clean energy sector was up 5 percent last year over 2010, and was almost five times the $53.6 billion recorded in 2004. In fact, in 2011, the U.S. alone beat that 2004 global total, with investment rising 35 percent to $55.9 billion. Meanwhile, China saw investment rise just 1 percent to $47.4 billion, making the U.S. the world leader for the first time since 2008.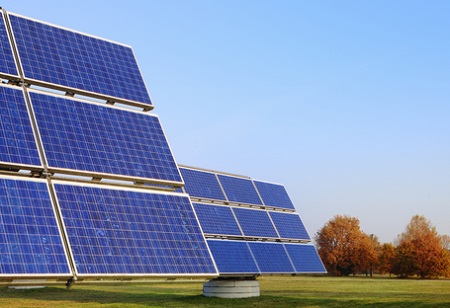 Big investors who gathered for the Investor Summit on Climate Risk & Energy Solutions at the United Nations took a bow, and vowed to do better. Ceres said the 450 investors "controlling tens of trillions from four continents" signed onto a an action plan calling for "greater private investment in low-carbon technologies and tougher scrutiny of climate risks across their portfolios." They also announced new guidelines that are aimed at pushing companies to move beyond disclosure and toward action on climate.
"Investors are acutely aware of climate impacts on the global economy and corporate bottom lines," Jack Ehnes, CEO of the California State Teachers' Retirement System (CalSTRS), the nation's second largest public pension fund managing $146 billion in assets, said in the Ceres statement. "As a matter of fiduciary duty, we must elevate our attention and action on this huge issue. That means improving our own practices and making sure companies we own are doing the same."
That said, attendees conceded that because the climate task is so daunting, government action will have to be part of the picture, even if the world is still struggling to unite forcefully. And as Bloomberg indicated in its new report,  the policies enacted by states have a huge impact on where money flows. While the U.S. saw a big spike in investment in 2011, Michael Liebreich, chief executive of Bloomberg New Energy Finance, was quick to point out that government support was key factor. And that support is fading.
"The U.S. figure was achieved thanks in large part to support initiatives such as the federal loan guarantee program and a Treasury grant program which have now expired," Liebreich said. "The country's principal remaining support measure for renewable energy, the production tax credit, is currently also scheduled to fall away at the end of 2012 unless it is extended. There may be a rush to get projects completed in 2012, followed by a slump in investment in 2013 if it expires."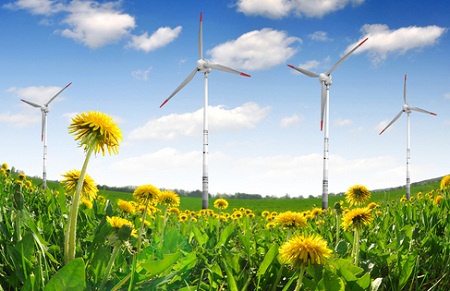 On a global scale, solar gobbled up the lion's share of investment dollars in 2011, surging 36 percent, Bloomberg said, to $136.6 billion, nearly double the $74.9 billion invested in wind power, which was down 17 percent from 2010. Investment into solar panels and installers was driven by continued decrease in the price of solar hardware.
"The performance of solar is even more remarkable when you consider that the price of photovoltaic modules fell by close to 50 percent during 2011, and now stands 75 percent lower than three years ago, in mid-2008," Liebreich said. "The cost of PV technology has fallen, but the volume of PV sold has increased by a much greater factor as it approached competitiveness with other sources of power."