The good news is that Suzuki is about to launch its very first electric scooter, the e-Let's, which it began testing more than a year ago. The bad news is that it's only going to be available in Japan.
Suzuki says the scoot, scheduled to go on sale Jan. 9, 2012, is based on their gasoline model, the Let's4 Basket. The new electric model, however, weighs in at a svelte 163 pounds but is only designed as a single-seater.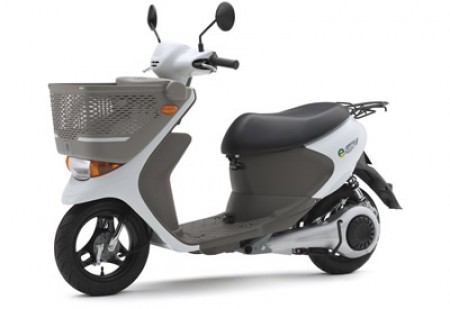 Powered by a lithium-ion battery pack hooked to in-wheel motor with regenerative braking, the e-Let's has a range of a little under 20 miles and a top speed of about 19 mph. Suzuki collaborated with Sanyo on the scooters batteries, in-wheel motor, controller and charger to make the scoot easy to own, operate and charge by including a built-in battery management system. The battery can be quickly removed for charging or an extra battery can be stored under the seat. In addition, the E-Let's also comes standard with a portable charger. A standard charge will take about four hours.
Suzuki says the E-let's will cost about $4,025, though if you want to get the extra battery, the "W" package will run about $5,110.