In his opening address to the U.N. climate conference in Durban, South African President Jacob Zuma introduced the country's Green Economy Accord, an initiative to create 300,000 new jobs in fields such as renewable energy generation, low-carbon product manufacturing, biofuel feedstock farming, soil and environmental management and eco-tourism by 2020. The announcement seems to already be attracting private investors, including the European Investment Bank (EIB), the financing arm of the European Union (EU).
As the largest international non-sovereign lender, the EIB supports private sector and infrastructure development, with a focus on energy security and sustainability, in 150 countries outside the EU. The EIB has announced that it will partner with Investec, a global asset management and investment banking firm with offices in South Africa, to establish a €100 million renewable energy fund to promote clean energy generation and energy efficiency projects in South Africa. Investec will be responsible for project selection, and ensuring that projects deliver environmental benefits and adhere to accepted business, environmental, social and labor practices. Following project selection, the funds will be disbursed over three years.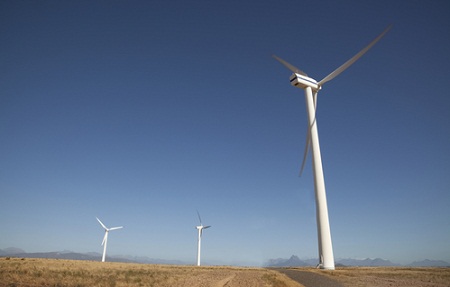 The announcement comes on the heels of the World Bank's $250 million commitment to develop 200 megawatts of solar and wind power capacity in South Africa, a country which struggles with frequent electricity black-outs.
"This facility aims to support our government's stated aims to build a greener and more energy efficient economy," said Investec Bank Chairman Fani Titi. "We are proud to be partnering an international institution with the capabilities of the EIB … and we are pleased that the bank recognized our knowledge and expertise in this space, to bolster South Africa's own efforts to emerge as a greener and more efficient nation."