As much as green technology drives the engine behind much of what we cover, sometimes it is the non-tech ideas that are more efficient and cost effective.  An example of this came in the form of  a venture which started shortly after one Sam Pardue was presented a $40,000 estimate to have his 1906 craftsman-style home's windows replaced that he started noodling ways to design a more affordable and attractive energy-efficient window.
"Every year around this time I would get really bummed out because the cold air would start flowing in," Pardue remembers.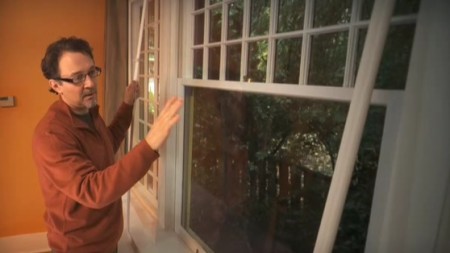 Then, two years ago, he opened the refrigerator door and inspiration struck. Instead of continuing with the magnetic storm window design that he admitted, "was still ugly", he came up with a design to use compression tubing that seals around the window, much like you see in a refrigerator door seal.
He developed a prototype and in 2010 and the Indow Window was born. The Indow Window is Pardue's answer to a better insulated window that is far cheaper than double pane windows and more attractive than unsightly storm or vinyl windows that can detract from unique architectural elements of a home.
The Indow Window is made of acrylic glazing and edged with Pardue's patent pending compression tubing. The windows are meant for interior use and simply press into place in front of an existing single-pane window.
"Thirty percent of energy in a home is lost through the windows," Pardue said. "We more than cut that in half."
In addition to cutting down on drafts, Pardue said his design also doubles the Radiant, or R-Value of a typical single pain window. It also is said to cut down noise coming through the window by 50 percent or more.
Indow Windows is based in Portland, Ore. and manufactures their windows locally. The company has received a $70,000 grant from Oregon Best to calculate the whole home energy savings. The pilot project is being administered by Portland State University's Green Building Research Laboratory in conjunction with four local utility companies.
The results will come out in the spring of 2012 and will include computer models that show the full home energy savings from the Indow Window.
In the meantime, the company is in the midst of rapid expansion. Over the summer it completed an IT system upgrade that has allowed them to expand their sales territory of the product from just metro Portland, to dealers located throughout Oregon and into Bellingham, Wash., and Albuquerque, New Mexico.
"We've installed more than 1,500 Indow Windows," Pardue said.
The Indow Windows retail for $20 a square foot. While the cost to install depends on the number of windows in a home, Pardue said he could outfit his turn-of-the-century home with Indow Windows for $4,000 and $5,000, a fraction of what it would cost to retro-fit the home with double pane windows.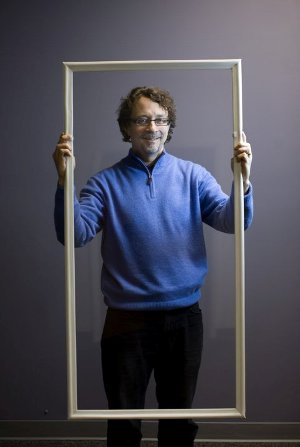 Along with new customers, Indow Windows has also been winning recognition from industry leaders throughout the green sector.
The company recently won a regional competition, which allowed it to compete in the Clean Tech Open, the "Academy Awards" of clean tech, held in San Jose in November.
Indow Windows took home a long list of awards from that competition, including Runner Up in the overall competition, the Northwest Regional Award, the National Sustainability Prize and the Energy Efficiency Category Award.
"When I entered the process, I didn't know what to expect," Pardue said. "Winning all of these awards has boosted our credibility in the eyes of investors, dealers and customers alike."
He said when people first see the simple design of the product; they underestimate the complexity of building a scale-able business around it.The event also exposed the company to potential funding sources.
"We're not ready for venture capital yet, but we are appealing to angel investors and smaller institution funds," Pardue said.
So what's next for the company?
New products like an acoustic grade window that cuts outside noise by as much as 70 percent have already been introduced. And, by the end of Q1 2012, Pardue expects to have dealers selling the Indow Window along the West Coast, from Vancouver, Canada down to San Francisco, California and as far east as New Mexico and Colorado.