In this version, it takes a supportive president, millions of Mexican citizens, some Australians and quite a lot of organization to screw in 44 million energy-efficient light bulbs. At least that's what Mexico is demonstrating in their national program to phase out inefficient light bulbs. The results should be well worth the effort – Mexico stands to save $3.4 billion dollars in the next 10 years from the energy savings, according to program backers. Not to mention it will keep 28 million tons of CO2 out of the atmosphere.
For guidance on this ambitious swap, the Mexican government is working with the Australian company Cool NRG International, which has coordinated similar programs in Australia and Britain. To implement the "Luz Sustentable" federal program, centers will be set up throughout Mexico where families can trade their incandescent light bulbs for up to four free compact fluorescent light bulbs. These CFL bulbs use approximately one quarter the energy of the incandescent bulbs they'll replace and last up to 10 years. The program is expected to benefit 40 percent of Mexico's families, saving households $2.5 million in energy bills and eliminating the need to build two power plants which would have cost over $916 million.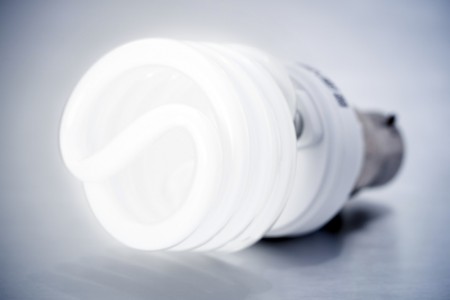 Beyond cost savings, the more efficient bulbs will save 7.44 million barrels of oil annually – preventing 28 million tons of CO2 from entering the atmosphere. These carbon credits already stand to be sold to the Netherlands in compliance with the Kyoto Protocol.
Along with the big switch, Mexico is phasing out the sale of incandescent bulbs, banning 100-watt bulbs this year and continuing on down to 40 watt bulbs in 2013. Mexico joins the growing number of nations already phasing out incandescent bulbs, including Brazil and Venezuela in 2005 and the European Union, Switzerland and Australia in 2009.
Alternatively, the United States has not directly banned incandescent bulbs. Instead, under the Energy Independence and Security Act of 2007, bulbs are required to use 30% less energy while generating the same amount of light. This will essentially phase out the old models starting with the 100 watt bulb in January 2012. According to the National Resources Defense Council, once the U.S. transitions to more efficient bulbs consumers stand to save $12.5 billion annually. So the next question is what will it take to screw efficient bulbs into the 4 billion sockets the U.S. is estimated to have?