Researchers at Oregon State University may have "struck gold," so to speak, with a recent discovery that could lead to the development of new photovoltaic (PV) technology. The researchers have found that pyrite – commonly known as "fool's gold" – displays properties that could lead to the development of low-cost materials for solar cells. These new compounds would enable solar cells to be manufactured from some of the most benign and abundant elements on Earth.
In the early days of solar energy research, scientists were interested in pyrite for its abundance and its capacity to absorb solar energy. However, pyrite was dismissed because it was not capable of converting solar energy into electricity effectively. According to Douglas Keszler, Oregon State professor of chemistry, the team discovered that the amount of heat used in the process of making solar cells actually causes pyrite to break down. Based on these findings, the research team began looking for compounds that had the same capabilities of pyrite, but were able to withstand high temperatures – leading them to iron silicon sulfide.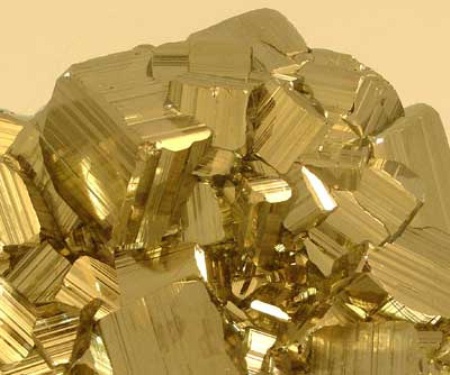 The group published its findings in the journal Advanced Energy Materials. The National Renewable Energy Laboratory, which also collaborated on the research ,will now continue to work on developing the materials. The team was part of the Center for Inverse Design, a U.S. Department of Energy (DOE) Energy Frontier Research Center formed with a $3 million grant from the DOE in 2009.
"There's still work to do in integrating these materials into actual solar cells," Keszler said. "But fundamentally, it's very promising. Iron is about the cheapest element in the world to extract from nature, silicon is second, and sulfur is virtually free. These compounds would be stable, safe, and would not decompose. There's nothing here that looks like a show-stopper in the creation of a new class of solar energy materials."