The benefits of energy efficiency can go far beyond just a reduced monthly energy bill. According to a study released by the Greater Cincinnati Energy Alliance, proposed upgrades to 69,000 area homes and 490 nonprofit buildings could save Cincinnati area residents $60 million, create new jobs and greatly reduce local air pollution.
In the area's first study of this kind, researchers from the University of Cincinnati's Economics Center and the American Council for an Energy-Efficient Economy analyzed energy, building, census and environmental data in the greater Cincinnati area. The study concluded that through simple but effective upgrades such as more insulation, reducing drafts and upgrading heating and air conditioning units, homeowners could see an average energy savings of $500 per year for 18 years, for a total of $59.6 million in lower energy bills by 2030.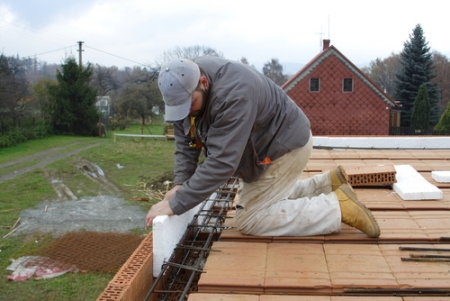 These energy efficiency upgrades also promise benefits throughout the local community. The study predicts that as homeowners save money on energy bills, their spending would redirect into other sectors – creating an estimated 317 jobs in 2030 and generating an additional $13 million for the local economy.
Beyond tangible economic incentives, energy efficiency upgrades have a critical impact on air quality and the environment. The efficiency upgrades are estimated to reduce carbon emissions by 250,000 metric tons, nitrogen oxides by 340 metric tons and sulfur dioxide by 1,640 metric tons in 2030.
"This really has a triple bottom line: We can each make an investment in our homes, and in doing so, we will make an economic investment in our community that has a societal benefit as well as benefits to our earth and the climate," said Andy Holzhauser, executive director of the Greater Cincinnati Energy Alliance, of the project's overall impact.