Energy Secretary Steven Chu has awarded $12 million to governments and organizations working to reduce barriers and lower the nonhardware or "soft costs" associated with deploying rooftop photovoltaic (PV) systems. The funding is part of the Rooftop Solar Challenge, a program of the U.S. Department of Energy's (DOE) SunShot Initiative. In November, Chu announced that the Department would make an additional $7 million available for work on lowering soft costs.
The $12 million awarded will support 22 regional teams in key solar energy markets across the country mobilized to streamline and standardize permitting, zoning, net metering, and interconnection processes across jurisdictions, and improve financing options for residential and small commercial PV systems in their region, the DOE said. The department said these processes and the paperwork they entail can account for up to 40 percent of the total cost of a rooftop PV system installed in the U.S. According to a report released earlier this year by SunRun, a streamlined permitting and interconnection process in California, the largest solar market in the U.S., would save the state $5 billion and generate an additional $270 million in tax revenue.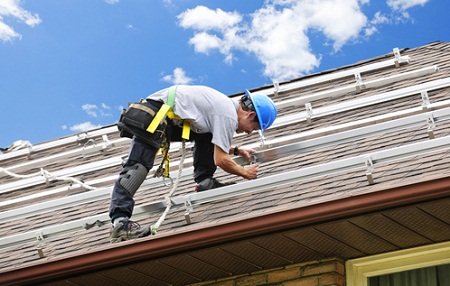 The 22 awardees represent a diverse group of city, county and state governments, regulatory entities, private industry, universities, local utilities and other regional stakeholders. The teams were selected for their potential to facilitate the rapid expansion of rooftop PV in their regions, and serve as models for other communities across the country. For more information about the funded projects, see the entire list of awardees and the DOE's interactive map.
"Through this competition, the Energy Department is helping to unleash America's solar potential by investing in projects that will make it faster, easier, and cheaper to finance and deploy solar power in communities across the country," Chu said. "These awards will reduce the cost homeowners and businesses pay to install solar energy systems, while at the same time saving money and time for local governments faced with tight budgets."