After an intense twelve weeks, featuring 200 hours of coaching, countless hours of brainstorming and product testing, and a helpful dose of financial support, the moment of truth arrived for the inaugural companies of Greenstart, San Francisco's cleantech start up accelerator.
At Greenstart's first recent "Investor Day," each of the four companies got to pitch their ideas to more than 100 angel and venture capital investors in hopes of securing support before being flung from the nest.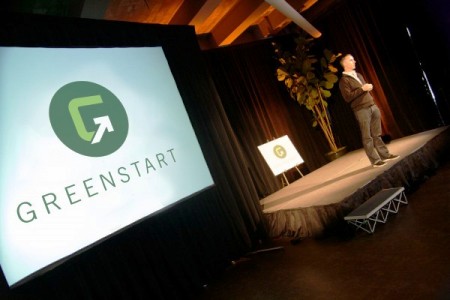 These four companies were chosen out of 129 applicants all vying for the seed funding, mentoring, and valuable connections that Greenstart has to offer. It's no surprise that twelve weeks later the original four emerged with some pretty exciting developments for the cleantech sector:
SmarterShade produced a smart glass technology that allows users to control the amount of light to pass through the window and is 50% more cost effective than current products.
Sylvatex developed a fuel technology than produces cleaner fuel and could save the diesel industry over $10 billion annually.
Tenrehte Technologies designed the PICOwatt, a WiFi enabled smart plug that addresses the real-time energy monitoring and control market.
Wa.tt created a new approach to learning about clean energy, using advanced gaming and social features to make understanding and saving energy simple and fun.
"We've been impressed with the growth we've seen from all four of our companies.  They've been able to validate their business models, find customers, create 12-month plans, and develop relationships with important suppliers and partners," said Greenstart Managing Partner Mitch Lowe in a statement. "The investor audience today really seemed to appreciate the value offered by each of these companies, and we're confident that this afternoon's presentations are going to get some great results."
What's particularly interesting about the Greenstart program, besides the investor exposure, are a mix of other benefits offered to these start ups that included office space in downtown San Francisco, product testing support at Lawrence Berkeley National Labs, showcasing opportunities at UC Berkeley, access to the City of San Francisco, legal counsel, grant writing assistance and design support.
In addition, Greenstart said, it invested between $25,000 and $100,000 in each company.