For the past few years, the global market for solar photovoltaic (PV) modules has been concentrated in Europe. Germany, Czech Republic, Italy and Spain have accounted for nearly 80 percent of worldwide solar panel sales over the past two years. But analysts say that the market is changing rapidly. Recent changes in policies, prices, subsidies and government targets have shifted future growth opportunities from Europe to Asia – particularly, China and India.
According to recently released forecasts from IDC Energy Insights, global solar module sales will grow from an estimated 22.7 gigawatts (GW) in 2011 to 43.8 GW in 2015. The Worldwide Quarterly Photovoltaic Module Tracker predicts that nearly half (49.3 percent) of these solar panels will be shipped to or within the Asia/Pacific region (including Japan). This is compared to just 22.9 percent of global module shipments in 2011. On the other hand, PV shipments to Europe, which are expected to account for 66.4 percent of global PV shipments in 2011, will decline to just 38.7 percent in 2015.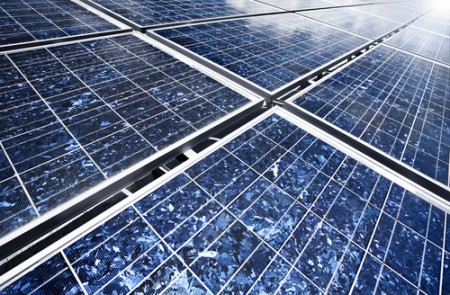 IDC analysts say that this trend is healthy for the industry. The opening of new, multi-gigawatt markets for PV reduces the risk that economic or political instability in a single region could wreak havoc on the industry, which  has been dependent on government subsidies. In the past year, China increased its solar energy target from 5 GW in 2015 to 10 GW. According to IDC, the next 5-year plan set to publish in 2012 could raise the bar again.
"While Chinese solar manufacturers have been feeling the heat about the generous state loans they have been given access to, which many believe is a cause for the rapidly declining module prices, the notion that a great domestic opportunity lies ahead is unquestioned," IDC Energy Insights Tracker program manager Ryan Reith said in a statement. "The fact that seven out of the top 11 module manufacturers are Chinese companies means the fight for domestic projects will undoubtedly be a good one."