When it comes to the design of microchips, simpler is better, at least when it comes to energy consumption. When a chip is asked to process a large amount of complex tasks, it consumes more energy which can shorten the operation time of devices using batteries. The challenge in front of designers is now to create chips which process information in as efficient a manner as possible, conserving energy and extending run time.
Now, according to a release from the International Symposium on Integrated Circuits, a chip demonstrating these "green" principles has won an international chip design competition recently held in Singapore.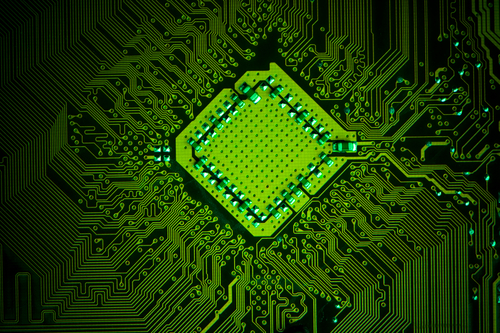 The Singapore-based team from the Institute of Microelectronics, Agency for Science, Technology and Research (A*STAR) designed an ultra-low-power wireless implantable blood flow sensing microsystem for vascular graft applications. Team leader, Dr. Xue Rui-Feng, said their chip is designed to provide sensor data on the blood flow in patients from within the body, which will instantly give doctors an early warning if the patient has abnormal blood flow, unlike current methods of testing which is time consuming and is only conducted during a clinic visit.
"It took us two years to develop this innovative technology, which has yet to be seen commercially in the market," said Dr. Xue. "The two unique features which we have implemented in our chip are the wireless transmission of data and the fact that it can be implanted into the human body. It is also non-invasive as it can be implanted in the patient at the same time as the vascular graft, such as during a heart bypass operation," Dr. Xue said, adding that more work still needs to be done to turn it into a commercial product.
The team bested 40 other project submissions from around the world. to clinch the top prize of $10,000. The two other silver award winners received $6,000 each, while seven bronze winners received $3,000. The finalists hail from six countries, including India, Japan, Singapore, South Korea, Sweden and Taiwan. Leading semiconductor companies MediaTek and Infineon sponsored the prizes.