Based near Cincinnati, Ohio, Amp Electric Vehicles has made its name by converting existing gasoline automobiles to fully electric models. The company currently offers electric versions of the Saturn Sky and Pontiac Solstice and recently made news when it unveiled an electric version of the Mercedes Benz ML 350 SUV. Now the company has announced that it will unveil an "All American" SUV at the North American International Auto show in Detroit next month.
In a statement, the company did not say what platform the new model would be built upon, only that it  is an "iconic American SUV" and 100 percent electric. Speculation from a number of online sources suggests that the platform may be that of a Jeep Cherokee.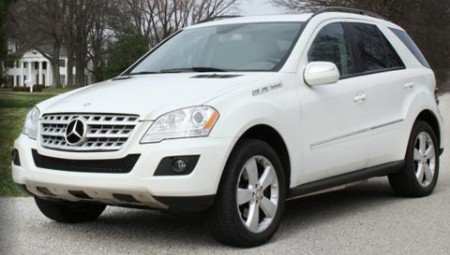 The company has promised a 100-mile range for the vehicle and noted that it would be built in the same plant now used to manufacture their Mercedes Benz EV conversion. Amp is targeting the vehicle for fleet sales, and hopes the new model will be a more affordable option to the ML 350. Amp has already signed a five-year deal with Northern Lights Energy to provide up to 1,000 of the Mercedes Benz SUVs to the Icelandic utility.
"The new AMP model is our latest 100 percent electric offering and a demonstration of our proprietary technology for SUV. Where most EVs are small, compact or subcompact, our mission is to give our EV buyers vehicles that the greatest percent of the car-buying public prefers," Jim Taylor, AMP CEO, said in a statement. "The opportunity to test drive it at the Detroit Show will give visitors a first hand experience of what we have achieved in this state of the art electric SUV."