Editor's Note: EarthTechling, always looking to forward the cleantech revolution discussion, is proud to bring you this article via a cross post from partner GreenTech Advocates. Author credit goes to Steven Castle.
Weird year: 2011 was supposed to be the breakthrough year for home energy management, at least according to this GreenTech Advocates guy. That didn't quite happen, but there was a lot of progress. Just not exactly the kind we anticipated.
There was bad news, too. Google and Microsoft left the energy monitoring party, and many thought that was pretty much the apocalypse for energy management in the home. Didn't quite turn out that way, and the two giants may well have opened the market for smaller, more nimble players.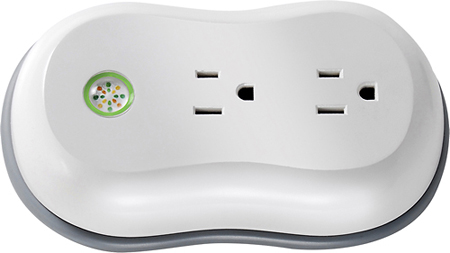 Here are the top trends of the year:
People Want Energy Efficiency
Being energy efficient is no longer about being green. It's about saving money, eliminating waste—and maybe doing the right thing. That's pretty cool. Though studies show that while most are more receptive to being energy efficient, they either don't follow through or have wrong ideas about how to save energy. Conclusion: More education—much more education—is needed. And that's not such a bad thing.
Here Come the Service Providers
ADT, Comcast, Verizon, Vivint, and Alarm.com have rolled out basic energy management systems with wireless thermostats and lighting control—operable from your smartphone. Verizon even has a package with an energy monitor to measure your home electricity use. The jury is still out on whether these services, marketed primarily as security and connectivity systems, will thrive. But with every sale of energy management options they are showing people that it's easy to be energy-efficient. Maybe even fun.
Home Control and Energy Monitoring Merge
Great news that reasonably affordable energy monitoring/management systems are available or becoming available from companies like HAI, Panamax BlueBolt,Control4 and its Eragy app, Eaton, and more. Higher-end home control companies like Savant, Crestron and Vantage can fold energy management options into their existing systems, and with some programming they can shed loads if an energy ceiling is reached. We like.
But the Small Stuff is Making Bigger Splashes
Blue Line Innovation's affordable PowerCost Monitor, which attaches to an electric meter to read its output and send that data to a small readout, has forged partnerships with Eragy, People Power,Zonoff, the latter for use with a ZigBee/Z-Wave bridge, and others. One of this writer's favorite green gadgets of the year is the simple, plug-in modlet from ThinkEco, which can monitor the energy of a device and learn your routine to offer suggestions on automating shut-offs.
Homebuilders are Promoting Efficiency
Guess what? Big production homebuilders are getting green. KB Homes, Ashton Woods Homes andPulte Group (including Centex and Del Webb communities) are providing home energy labels.Meritage in Arizona and California builds communities with solar-powered homes and has built Net Zero homes that produce more energy than they use. Custom builders are getting into green andpromoting home automation as a way to save energy as well.
More Devices are Becoming Efficient
TVs are markedly more energy-efficient than they were two or three years ago. And now even the cable TV industry is looking to make their set-top boxes, which can consume 20 to 30 watts of power 24/7, more efficient. Think sleep settings that allow the box to wake for programming updates, etc.? We hope.
Best Buy Starts Selling Energy Management
Best Buy has started selling home energy management products in test markets—and this could be the biggest boon to energy management of them all. Products include smart and programmable thermostats and outlets, energy monitors and more. Best Buy should be able to offer affordable, a la carte energy management products and expose gadget-hungry masses to the benefits saving energy in a home. Smart surge suppressors can be sold in conjunction with audio/video and home office equipment, and plug-in modules to control and monitor lights, devices and appliances shouldn't be far behind on people's wish lists.