Mitsubishi first started selling its iMiEV electric mini car in the summer of 2009 – the early days of the electric car revolution. Now, the Japanese company is using the occasion of the prestigious Tokyo Motor Show to unveil its next iteration of the electric mini car, the Mitsubishi Concept PX-MiEVⅡ.
The Concept PX-MiEVⅡ is Mitsubishi's take on a midsize SUV plug-in hybrid. The SUV uses a 2-liter, 4-cylinder engine paired with a pair of 60-kilowatt electric motors to provide what Mitsubishi claims is acceleration comparable to that of a 3.0-liter V6 engine. The new concept also features the company's proprietary version of four-wheel drive, called Super All Wheel Control.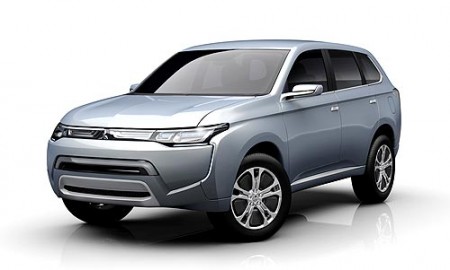 The SUV has room for five and an all-electric driving range of just over 30 miles. With the motor and batteries working together, Mitsubishi says drivers can expect to cruise for nearly 500 miles. Drivers have the option to select Battery Drive Mode using pure EV power or Battery Charge Mode, which uses the engine as a generator to charge the batteries.
The new SUV also has a socket that allows the electricity stored in the drive batteries to be used to power electric appliances when camping, tail gating or to provide an emergency power source.