During World War II, the U.S. government issued war bonds to give citizens the opportunity to help fund the war effort. In the United Kingdom, Ecotricity – the country's largest independent renewable energy company – is offering investors the opportunity to help fund (and share in the profits of) Britain's "green energy revolution."
After the success of Ecotricity's first round of such funding, "ecobond one" – which was 50 percent oversubscribed – the company is launching "ecobond two." Like the first round of funding, this offering seeks to circumvent bank funding by amassing £10 million in private funding, allowing people to share in the benefits of renewable energy in the U.K. regardless of whether they can afford a solar power system or other renewable energy tech at home.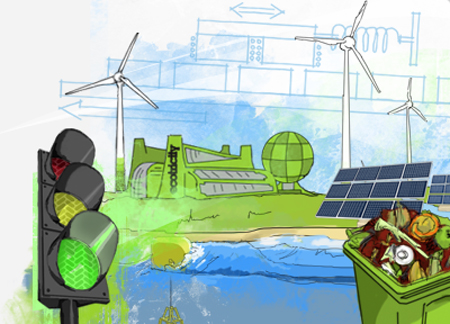 The fixed-rate ecobond two will have an initial four-year term and pay an annual rate of interest of 6 percent (or 6.5 percent for Ecotricity customers). The minimum investment in the bonds is £500, and they are open to U.K.-based individuals, companies, trusts, charities and other legal entities. The bond will be issued by Ecotricity Bonds, a subsidiary of the Ecotricity Group.
The money raised from ecobond one so far has been put to work in funding the construction of the U.K.'s first 1-megawatt solar park at Fen Farm in Lincolnshire, a third wind turbine to power Ford's Dagenham Diesel Centre, and a wind turbine at the G24i plant in Cardiff that makes solar panels.
Established in 1995, Ecotricity operates a "not-for-dividend" model, reinvesting profits from customers' bills back into building more sources of green energy. The company currently supplies green energy to over 55,000 customers from 53 windmills at 17 wind parks across the U.K.