The same day protesters were calling it out for reportedly massive coal-industry investments, Bank of America announced backing for some energy-efficiency projects around the country. The bank said it would provide $55 million in low-interest loans and grants (the precise breakdown wasn't given) to nine community development financial institutions, all part of the "Energy Efficiency Finance Program" it created earlier this year "to deliver low-cost capital to local community lenders with expertise in energy retrofit financing as a way to help create jobs, improve affordability, and reduce carbon emissions."
Recipients of the support include: Boston Community Capital in Boston, Community Investment Company in Chicago, Enterprise Cascadia in Seattle and Portland, Enterprise Community Partners with offices nationwide, Grow America Fund in New York, IFF in Chicago, Low Income Investment Fund in San Francisco and Los Angeles, Self Help in Charlotte and the Reinvestment Fund in Baltimore and Philadelphia.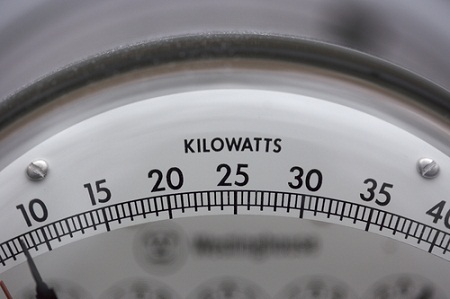 Bank of America pointed out that U.S. Department of Energy says building improvements could save households and businesses an estimated $100 million annually in utility bills and create 30,000 jobs over the next three years, and said the institutions it was backing will use the money to provide low-interest loans to building owners to make energy efficient improvements and retrofits. The bank said an estimated 15,000 residential units and dozens of commercial buildings and schools are expected to benefit from the building retrofits through the program. The chosen financial institutions are located in low-income communities to ensure the most under-served communities are receiving the help, BofA said.
According to Rainforest Action Network, these investments pale in comparison to the company's support for the coal industry. The group says that from the beginning of 2009 to the end of 2010, Bank of America "pumped $4.3 billion into the U.S. coal industry, more than any other bank." The organization has called on BofA to develop "a comprehensive coal policy that
 commits the company to shifting its financing away from 
coal and toward investments in renewable energy.
" The group's full report, "Bank of America: Risking Public Health and the Climate" is available online as a PDF.
Help Carbonfund toward their goal of planting 1,000,000 trees. Subscribe to Green Earthling Deals by Friday, Nov. 25, 2011, and EarthTechling will donate $1 for every new subscriber. See contest rules for details. Sign up in the upper right-hand corner at EarthTechling.com or right here.