Nokero has focused its solar lighting and charging products on developing nations, where such devices can be uniquely transformative. The company is emphasizing that point now as part of a humanitarian aid effort in Turkey, where a 7.1 magnitude earthquake one month ago caused widespread and extensive damage.
Nokero said five of its solar light bulbs "are among the lifesaving items being delivered as part of the ShelterBox disaster relief effort under way in Van, Turkey." The solar lights, the company said, "are giving earthquake victims a robust and renewable source of light in the devastated area, where candles and flashlights are scarce."
Nokero said "each bulb brings hours of light every night for about a year and a half before its AA rechargeable battery must be replaced."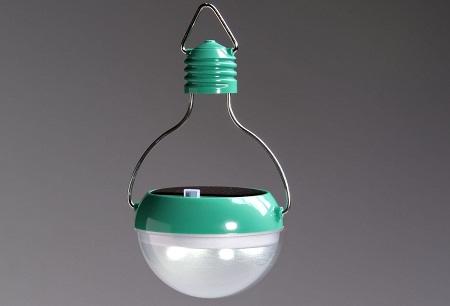 How did the Nokero LED lights find their way into the ShelterBox kit? They were chosen, ShelterBox Head of Operations John Leach said in a statement, "after rigorous study and research by the ShelterBox team." And Leach said that in their first deployment in the field, the Nokero bulbs were "performing admirably."
Help Carbonfund toward their goal of planting 1,000,000 trees. Subscribe to Green Earthling Deals by Friday, Nov. 25, 2011, and EarthTechling will donate $1 for every new subscriber. See contest rules for details. Sign up in the upper right-hand corner at EarthTechling.com or right here.