Siemens, one of the largest players in the wind energy business, has opened a new wind power distribution center in Wichita, Kan. The site, which includes a 73,000-square-foot warehouse along with seven acres of outdoor storage space, will be used for the storing and distribution of wind turbine parts that will be installed throughout North America.
In December 2010 Siemens opened a 300,000-square-foot wind turbine nacelle assembly plant in Hutchinson, Kan. That plant was in the news recently when it was awarded LEED Gold status.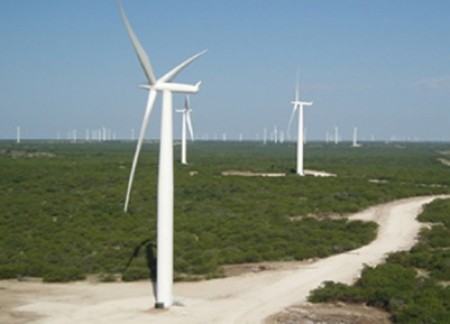 Siemens said the Wichita facility will be the nerve center of its wind projects throughout the United States. In Kansas alone, the company is in the midst of providing a local energy company with 73 wind turbines for its project in Spearville. When completed, that job will provide power to more than 50,000 homes in the state. Another 57 turbines from the new center will go to a wind project in Gray County, Kan., in May 2012.
"With more and more wind projects coming on line in the U.S., we see this new facility in Wichita as a testament to our continued commitment to providing the highest level of service to our customers and to the overall maturation of the U.S. wind industry," Mark Albenze, CEO of Siemens Energy's Wind Power Americas business, said in a statement.
Wind power is a growing portion of  Siemens' environmental portfolio. Last year, revenue from Siemens' wind business totaled 28 billion Euros (nearly $40 billion). During the same time period, the company said, it helped provide products that led to the reduction of 270 million tons of carbon dioxide emissions.