The motto in Queensland, the third-largest state in Australia with a population of 4.6 million, is, "do the bright thing." A little hokey, sure, but it captures the state's aim to become a clean-energy hotspot, mainly with solar power. Pursuit of that ambition is moving forward now with the release of a new Renewable Energy Industry Development Plan, in which the Labor government of Anna Bligh sets goals of enticing $3.5 billion in renewable energy investment and creating 2020 jobs in the sector by 2020.
"The plan outlines 23 initiatives the Bligh Government will undertake over two years to facilitate economic development of Queensland's renewable energy industry, generate green jobs, reduce greenhouse gas emissions and accelerate deployment of renewable energy projects," Energy Minister Stephen Robertson said in a statement.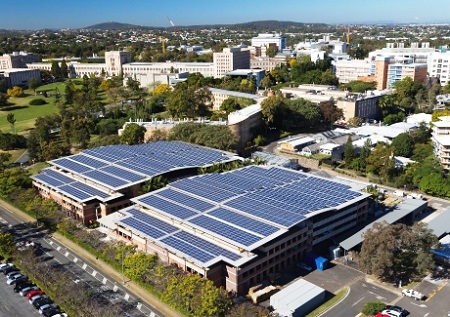 Robertson pegged five key areas of focus for the state: Innovation, renewable energy zones, jobs, regulatory reform and incentives. He said renewable energy developers will be assisted at the state and regional level to identify potential renewable energy project opportunities and, where possible, to access state and federal support programs.
Along those lines, the state just completed the "Queensland Solar Atlas," which the government says provides a comprehensive and up-to-date map of solar energy resources in the state. With information on electricity and natural gas transmission infrastructure, land and water resources, as well as meteorological information, the map is intended to help to identify the best sites for project development in Queensland.
More information about the Renewable Energy Industry Development Plan is available on the Queensland government website.