It was good news-bad news for automaker Fisker Automotive on the fuel-economy front. The company received word that Europe's independent regulatory body, the Technischer Ueberwachungs Verein (TUV) its flagship plug-in hybrid, the Karma, an official electric-mode range of 51.6 miles. The Irvine, Calif.–based Fisker must have breathed a sigh of relief at that, since it had made the Karma's 50-mile range a central part of its marketing since the car's announcement in 2008.
But there was bad news, too: In the United States, the European rating does not appear on the car's window sticker. Instead, shoppers will read that the Environmental Protection Agency (EPA) pegged the $96,000 Karma's electric-only range as 32 miles in all-electric mode and 20 miles per gallon with its turbocharged four-cylinder engine-generator running. The Fisker Karma's fuel efficiency rating on combined city and highway driving is 52 mpg-equivalent. There is a bit of sugar with that medicine, however. The EPA also said that the Karma ranks a 10 out of 10 in fuel economy and greenhouse gas emissions.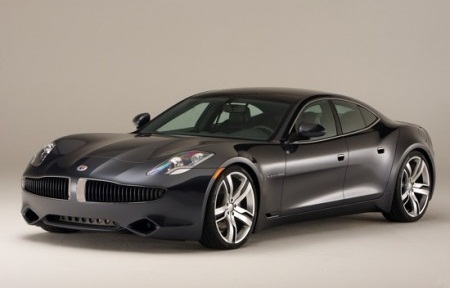 "We are delighted that the TUV has confirmed that most owners will achieve a 50-mile range running purely on electric during their daily commute," said Fisker CEO and co-founder Henrik Fisker in a statement. The company claimed that, "The TUV have carried out the most thorough tests yet of the Karma's real-world urban performance. This is an independent process that measures every element of the Fisker Karma luxury plug-in hybrid's performance."
The company is attempting to find some good PR after becoming involved in a controversy in October that centered around a $529 million loan from U.S. Department of Energy (DOE). That loan required the company to build or renovate a manufacturing facility in the U.S., in order to ensure manufacturing jobs are not shipped overseas. Critics suggested that Fisker reneged on that commitment by operating a plant in Finland, but the company said it will open a Delaware plant in 2013, and the DOE said the loan was being used exactly as intended.