A new market analysis from research firm Frost & Sullivan shows that solar energy is the second-fastest-growing global renewable energy market after wind power, and that photovoltaic (PV) technology is gaining global acceptance as a clean and cost-effective energy source.
According to the firm's Global Solar Power Market growth partnership service, the rising popularity is driven by increased PV cell efficiency and module aesthetics, and the rapid decline in PV module prices due to increased capacity of PV manufacturing facilities, increased silicon supply and the emergence of Chinese PV cell manufacturers. The research shows that in 2010 cumulative installed global PV capacity totaled 39,611 megawatts (MW), and is expected to increase to 188,461 MW by the end of 2017. Concentrating solar power (CSP) is projected to increase even more dramatically in the same period, from 1,327 MW to 15,554 MW.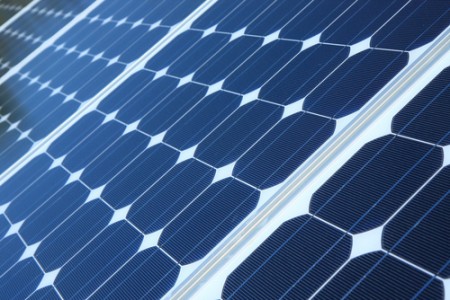 According to Frost & Sullivan Senior Industry Analyst Georgina Benedetti, the growth in the solar market is driven by the support of federal and state governments, many of which have instituted policies, incentives and mandates that support renewable energy.
"In the United States, renewable portfolio standards (RPSs) and the economic stimulus package provided by the American Recovery and Reinvestment Act of 2009 is a major driver for the solar power market," Benedetti said. "Similarly, in Europe, governments have passed several renewable energy laws and incentives such as feed-in tariffs for solar PV-generated power in countries such as Germany, Spain, Italy, France, Switzerland and Portugal to support the growing renewable energy industry both financially and technologically."
Help Carbonfund toward their goal of planting 1,000,000 trees. Subscribe to Green Earthling Deals by Friday, Nov. 25, 2011, and EarthTechling will donate $1 for every new subscriber. See contest rules for details. Sign up in the upper right-hand corner at EarthTechling.com or right here.