For the last five years a rating system called the Electronic Product Environmental Assessment Tool (EPEAT) has been working to help consumers and manufacturers better understand the overall impact products have on the ecosystem based on a variety of different categories.
The registry of green computing products has become yet another benchmark, like Energy Star, for people to see how the items we use affect the world around us. As the group's fifth annual report on products is set to be released to the public, EarthTechling spoke with Sarah O'Brien, EPEAT's Director of Outreach and Communications, to find out more about the rating tool, which is celebrating a doubling in registered green products since 2010.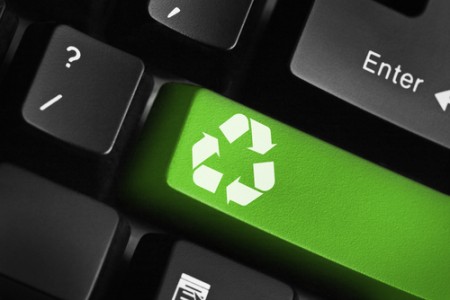 What is EPEAT and what does it do?
EPEAT is a non-profit environmental rating system for electronics based in Portland, Oregon, now in its 5th year of operation.
At its most basic, the EPEAT is tool for people who want to purchase more green products so that they can see a simplescale environmental rating system. Ratings are  based on 51 different criteria addressing many different categories of environmental impact. The system was developed by stakeholders of all types, including manufacturers, environmental advocates and recycling professionals.
IT companies are very good at competing with each other around price performance and features – we wanted companies to be able to compete with one another on environmental performance as well, so we developed a central yard-stick to create that purchasing competition through environmental performance rating.
On what types of criteria are different products graded?
A lot of the categories revolve around the ease of recycling the product, what types of materials went into making the product, the product's extended warranty which would enable it to be used longer. We also require that there is an end of life cycle recycling system in place, and of course that the product is Energy Star rated.
A product must pass 23 required criteria (out of 51 total) to meet EPEAT standards, and after meeting that base number the product is rated bronze, silver, or gold depending on how many optional criteria are met.
How does EPEAT benefit consumers?
Well, in our first year no products could meet the gold level. Leading companies like Apple, HP, Dell and others competed to get to that level and to be the first. That was a good measure that the standards were challenging enough for manufacturers to drive them to create better products. And now we have over 1,100 gold rated products on our list.
So, the EPEAT has been important in just raising the bar generally. When we first started, many of those products did not exist. We're not the only driver of greener technology, but we're facilitating that consumer demand to reflect environmental goals so that manufacturers who are changing and becoming greener are rewarded for those efforts.
In another example, when we first started there wasn't much post-consumer plastic recycled content, and we went from none to 10% post-consumer plastic quickly, to today where now there are a large array products with the material, creating a greater demand for post-recycled content.
Also, today a high number of products go beyond the RoSH Directive (Restriction of Hazardous Substances Directive that restricts the use of six hazardous materials in the manufacture of various types of electronic and electrical equipment) to the point that we're rewarding manufacturers for trying to eliminate those some of substances, like mercury and cadmium, and we can get rid of more dangerous chemicals.
Can you explain the 5th Annual Report, what's in the document, and why it's important?
Eco labels and other ratings initiatives are sometimes hard to figure out, and the actual results of those efforts can be difficult to track. EPEAT's combination of a product registry, sales reporting and a calculator that measures the life cycle benefit of purchasing one of those products, , allows for a more comprehensive report on the environmental benefits of products on the market. We can track EPEAT sales vs. general sales and really see the impact of more sustainable items.
This past year, over 93 million registered products were sold in over 40 countries, and EPEAT standard products now account for about 22% of desktops and notebooks sold worldwide (comparing our unit sales fiures to Gartner's 2010 figures).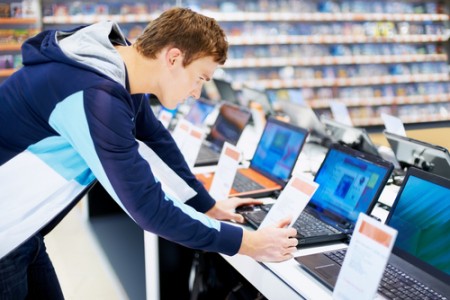 Our report is important because when we individually buy a computer, sometimes we don't think very much about the impact, but when you think about three or four hundred million of those products purchased around the world each year, that's an incredible volume. So the benefit to the environment can be substantial.
Like mercury, for example – a few grams is harmful, and we're talking about more than a thousand pounds of mercury being removed from the market through purchases of EPEAT products. Or greenhouse gases – the amount of GHG reduction from energy efficiency linked to 2010 EPEAT purchases is like removing about a million US cars from the road for a . We can get there together through the contributions of these millions of tiny products.
There are some stunning figures out there, and it comes down to the choice of one computer or product over another. My purchase of what kind of computer I choose is important.
What are your projections, in terms of green technology, in the next five years?
We see a lot of motions toward tablet and smart phones and moving systems over to the cloud. Those huge cloud datacenters can have energy improvements. But, there are potential downsides as well, especially if people see these mobiles devices are throw away or temporary.
So we definitely have to look at those products seriously, because there's going to be an impact no matter what the product purchased, and we'll be studying the market model as well as the environmental damage.
As far as the future of the EPEAT, stakeholder roups are just finishing up standards for Imaging Equipment (printers, copiers, etc) and TVs and we should begin registering products early next year. We're very exciting about addressing a broader array of products and geographies. We're opening up to work with emerging economies in Latin America and other places to expand beyond our current 41 countries covered.
And we're also increasingly being drawn into the consumer market over the  business market, which is a change from where we first started. I think EPEAT can be a great tool for a lot of consumers and small to medium businesses so that buyers can look at a few models of a product, and based on a simple scale (or on the broader criteria if they want to dig deeper) make a more environmentally informed purchase.