Residential home designers who want to show off their best green home plans are invited to submit them to the 3rd Annual Green House Competition.  Energy Star and the residential house-plan provider the House Designers are sponsoring the competition, which is intended to inspire green architecture and prompt consumers to build healthier, greener homes.
Through their website, the House Designers provide house blueprints. By sponsoring the competition, the company said it hopes to educate consumers and builders about using green techniques and eco-friendly home products. "Sustainability cannot be an afterthought, " Tammy Crosby, chief operating officer of the House Designers said in a statement. "It must be a synergistic process that begins with Energy Star approved working construction drawings and an Energy Star qualified builder." By doing so, she says the homes are 20 to 30 percent more energy efficient than standard homes.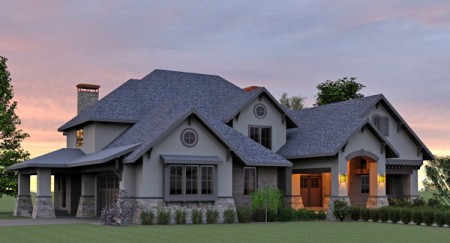 Winners from previous competitions have been featured in Green Builder Magazine and Professional Builder. The winning home plans showcase cutting-edge architecture designs and styles, the competition's organizers said. Additional sponsors include Therma-Tru, Fypon and Lumber Liquidators.
Any residential designer interested in submitting home plans to the competition or any residential manufacturers who are committed to sustainability and promoting building products that use energy, water and materials more efficiently are encouraged to contact the House Designers.