A new partnership between three U.S. universities and 15 companies has a big name and big goals. The National Science Foundation Industry/University Cooperative Research Center in Energy-Efficient Electronic Systems plans to bring together education, business and technology to solve energy-efficiency issues related to data centers.
As the world becomes more reliant on computer systems for everyday tasks, more data centers are needed to hold that information. But because the centers need to be continuously kept cold, these centers are becoming some of the nation's biggest energy consumers. The researchers involved in this project say data centers in the U.S. make up for 2.5 percent of the nation's total energy expenditure. That's enough power to run a midsize city for a year.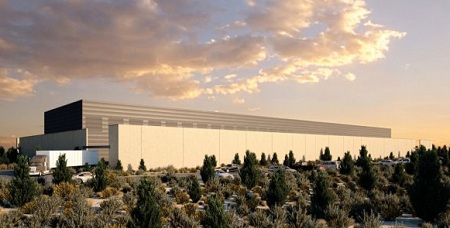 The new partnership (with the long name) brings together some of the biggest companies affected by data centers, including: IBM, Facebook, Microsoft, Commscope, Bloomberg, General Electric, Corning Inc., Endicott Interconnect Technologies, Emerson Network Power and Emerson Delaware Valley Liebert, Verizon, Comcast and Steel Orca. These companies will work with researchers from Binghamton University, Villanova University and the University of Texas at Arlington to come up with data center efficiency solutions.
"The center will address energy efficiencies in a way that has not been tackled before," Bahgat Sammakia, interim vice president for research at Binghamton University and E3S director said in a statement. "By looking at energy efficiency problems holistically – that is, from all angles and across many disciplines – the center will provide the kind of answers that leaders in the electronics industry are looking for. Each of the center's academic partners has expertise in a particular area and by tapping into these individual strengths, we will collectively find the answers to some of the industry's most challenging practical problems."
Of course, we've already seen companies making efforts to trim their data-center energy use. Facebook says its Oregon data center, with a cooling system that uses outside air and other advances, uses 38 percent less energy than comparable data centers. And the company is planning to build a data center in the north of Sweden that could run entirely on renewable power. Google, too, is getting after it: The company recently said a new data center planned for Dublin, Ireland, would use advanced air-cooling technology and was expected to rank among the most efficient such facilities in the world.
Help Carbonfund toward their goal of planting 1,000,000 trees. Subscribe to Green Earthling Deals by Friday, Nov. 25, 2011, and EarthTechling will donate $1 for every new subscriber. See contest rules for details. Sign up in the upper right-hand corner at EarthTechling.com or right here.