EarthTechling looks at a lot of interesting clean tech news daily as we consider what items to have our staff write about. Here are some green tech news gems we found while researching online you might consider reading more on in today's Clean Tech News Briefs.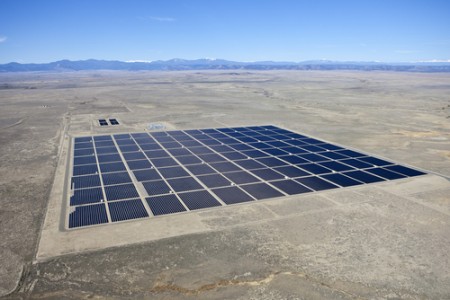 One way to deal with the e-waste problem. According to Electronics News, e-waste is being recycled, but not in a terribly legal way; it's being turned into counterfeit electronics and electronic components.
An old economic staple could be used as a clean energy source. Granite is being considered as a source of geothermal energy in Scotland, writes the The Scotsman. Scientists are scouting out places to implement this technology.
Denmark's wind turbines spill out to sea. Denmark is becoming increasingly dependent on wind power for electricity, and to meet their needs, they need more and larger turbines. According to the Copenhagen Post, the answer is offshore.
Deployment, not manufacturing, for a solar future. GigaOm tells us why the government needs to ramp up its efforts to boost solar deployment jobs, and how this will help the US economy.
Subsidies up for grabs for clean energy projects. The New York Times examines the surge in clean energy projects in the US thanks to tons of government subsidies available, especially in California.
EV market is little, but growing. The electric vehicle market is beginning to show significant numbers this year, writes CNBC, and it is expected to keep growing in the coming years.