EarthTechling looks at a lot of interesting clean tech news daily as we consider what items to have our staff write about. Here are some green tech news gems we found while researching online you might consider reading more on in today's Clean Tech News Briefs.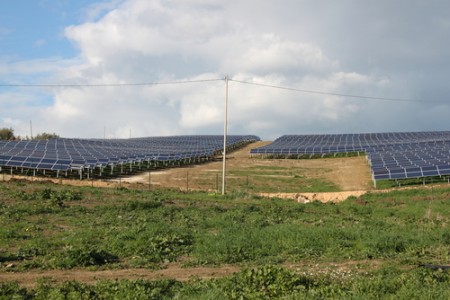 US wind markets might blow away. Unless tax credits are extended by the government, wind turbine production and sales may plummet, causing companies like Vestas and General Electric to suffer, reports Bloomberg Businessweek.
Replacing diesel on Newfoundland's coast. The Globe and Mail reports that testing is taking place off the windy coast of Newfoundland, where offshore wind power is being considered as a clean alternative to diesel.
Assessing US energy use. After a dip in 2009, energy use in the US increased in 2010, as did the consumption of fossil fuels, and thus the output of greenhouse gases, says USA Today's Green House.
A bright future for offshore wind. Environmental Finance reports that thanks to growing competition, offshore wind power will be cost-competitive with natural gas power by 2016.
Life after the Decathlon. Appalachian State University's entry for the 2011 Solar Decathlon and winner of the People's Choice prize in the competition, the Solar Homestead was featured on Appalachian Perspective. The Mountain Times reports on what's happening with the house now.
The price of solar keeps on sinking. The price of solar cells continues to plummet thanks to massive oversupplying of polysilicon on the market. Overall, the price for polysilicon has dropped a whopping 93% over the past three years, from $475 to $33 per kilogram. Bloomberg.com has the details.
A CEO's green vision. Yale Environment 360 interviews David Crane, CEO of NRG Energy, and discusses his views of the importance of renewable energy for the future of the US and the planet.