After more than 100 years in existence, the National Audubon Society is proving that it's still something to crow about. The nonprofit conservation group recently wrapped up a wildly successful social media campaign aimed at getting a new generation flocking to watch birds.
Birding the Net was an interactive social media game on the Internet that invited players to spot and "collect" birds on hundreds of websites over the course of one month.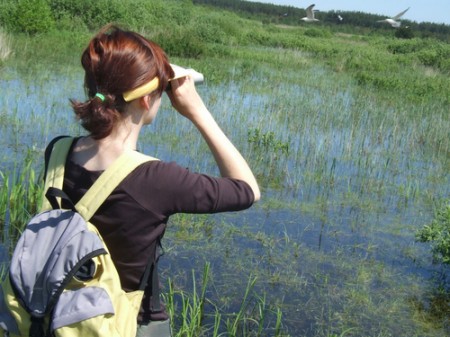 "One of our big missions is to inspire and engage with habitat conservationists, to provide education and awareness," Jessica Green, vice president of engagement at the National Audubon Society, said in a phone interview with EarthTechling.
That mission began more than century ago, in 1905, when the Audubon Society was founded. It was a radical idea at the time; instead of killing birds and using their feathers for decorative accessories like hats, which was common practice at the time, the organization – named for the painter and ornithologist John James Audubon – challenged people to enjoy watching birds in nature. Over the years, the organization has grown into a network of nearly 500 local chapters across North America.
But within the last few decades, bird watching has had some tough competition from other activities. Television, video games and the Internet have trumped many outdoor activities, including birding. To help change that, Audubon recently came up with another radical idea. Get younger generations excited about birds by bringing them into a new community, the Internet.
So, Birding the Net was born, thought up by creative agency Goodby, Silverstein & Partners and timed to capitalize on 20th Century Fox's debut of The Big Year movie featuring Owen Wilson and Steve Martin, who are competing to find the rarest birds in North America. Green said with the release of the movie, birds were sure to be on the minds of the public. And the game was designed specifically to target that awareness to 20 to 50 year olds.
"We had three goals with Birding the Net," Green said. "We wanted to engage a new generation with Audubon. We wanted to build a connection with that audience about our mission and we wanted to raise the visibility of Audubon."
According to Green, the campaign did all of that. Birding the Net wrapped up in early November and final metrics show that during the month there were over 90 million website impressions.
"I think it was bigger than The Big Year," Green said. "We were able to bring in a lot of interest and generosity."
Nearly 10,000 people clicked on animated birds across the web that took them to the Audubon Facebook page to collect and "trade" bird cards which also showcased recordings of birdsongs, bird facts and videos. The players were competing for a trip for two to the Galapagos Islands.
The campaign didn't just make people more aware of birds online. Green said the campaign also helped boost Audubon memberships and donations, although she didn't have hard statistics on those.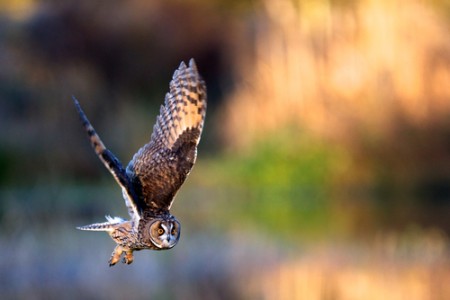 What has been measured is a more than doubling of traffic to the Audubon website and a 55 percent increase in their Facebook fan base. There are currently more than 41,000 people who "like" the Audubon Facebook page and more than 1,200 who are "talking" about the organization on Facebook.
"Audubon was in need of refreshment, we are over 100 years old and we wanted to focus on the next 100 years … make the mission come alive for new audiences," Green said.
Nearly everything surrounding the social media campaign was donated. About 100 websites, 200 blogs and personal sites donated ad space to the effort, worth what was said to be a total of $1.6 million. Green said website owners reported higher levels of web traffic on their sites as well.
The official announcement of the contest winners will be made after Thanksgiving. The grand prize is a trip, but other lucky winners will get cannon cameras, Nikon binoculars, gift cards, mobile apps and of course, a complimentary membership to Audubon.
"All of the items were donated, which speaks to the fact that they all believe in the mission and the need to engage a new generation in the conversation," Green said.
Now that the organization has set the bar so high, the question on everyone's mind is, what's next?
"One of our big campaigns is the Christmas bird count," Green said. The event has been going on for more than 112th years.
Local chapters pick one day in the last two weeks of December to go out and count birds. The event typically includes upwards of 600,000 volunteers and gives the society a look into bird population trends. "We hope that those 10,000 people that collected birds throughout the campaign will go out and count birds in real life." Green said.