Atlanta is the latest U.S. city to join the Better Buildings Challenge, a national energy efficiency leadership initiative proposed by President Barack Obama to make commercial buildings 20 percent more energy efficient by 2020. The Atlanta Better Buildings Challenge was introduced this past summer and officially launched in November.
Atlanta BBC has a goal of reducing energy and water consumption by at least 20 percent in  buildings across the city by 2020. The initiative will focus mainly on the city's downtown central business district. It will make changes through energy and water efficiency upgrades at its municipal buildings, university, hospital and commercial buildings.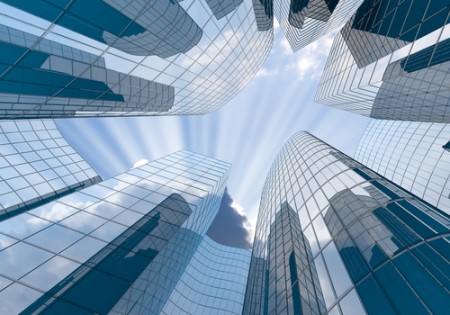 In doing so, Atlanta BBC said it hopes to "free up business capital for more productive uses," such as stimulating growth for communities, fostering new business opportunities and creating more sustainable footprints. So far, more than half a dozen downtown buildings have signed up to take on the challenge. The flagship project is the Atlanta Civic Center, which will see a $228,000 return on investment each year once its energy upgrades are completed, project leaders said.
Atlanta follows both Los Angeles and Seattle as the first handful of cities to take part in the Better Building Challenge. Atlanta BBC is also a part of the city's Power to Change, an effort aimed at making Atlanta more sustainable by improving  green programs and policies such as water and energy conservation, reducing solid waste and carbon emissions, and improving recycling rates.
Help Carbonfund toward their goal of planting 1,000,000 trees. Subscribe to Green Earthling Deals by Friday, Nov. 25, 2011, and EarthTechling will donate $1 for every new subscriber. See contest rules for details. Sign up in the upper right-hand corner at EarthTechling.com or right here.