A pathway to future energy savings, reduced greenhouse-gas emissions and job growth lies in retrofitting commercial buildings, according to a report from the World Economic Forum (WEF). In "A Profitable and Resource-Efficient Future" [PDF], the authors tout what they call "practical recommendations" for policymakers to stimulate energy efficiency investments in existing commercial buildings, a market estimated to be worth $400 billion in the United States alone.
According to to the report, commercial buildings are responsible for about 30 percent of greenhouse gas emissions worldwide and, in some countries, 70 percent of electrical consumption. Nearly one-half of all energy consumed by buildings could be avoided with new energy-efficient systems and equipment, and the energy savings would exceed the cost of upgrades, generally within five years or less, the report said.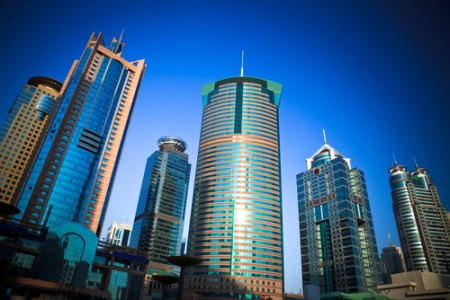 A key recommendation is for government-mandated, standardized energy consumption reporting and efficiency rating systems for buildings. These systems, along with tax incentives, loan guarantees and credits would help would-be investors make better informed decisions about investing in energy efficient projects, the report said. The report looked at the retrofit markets of the United States, Australia, China, Japan, the U.K. and Germany.
Australia was found to have the most mature retrofit market as a result of a long-standing reporting and rating system. The country also excelled in providing tax deductions and demonstration projects.  The report offers 20 practical, action-oriented recommendations for the public and private sector to undertake immediately to lessen energy consumption and emissions from commercial buildings.
While the report emphasized commercial retrofits as important in reducing energy consumption and CO2 emissions, it also noted wider economic benefits. "Unlocking the market provides a precious opportunity for economic stimulus and risk resilience in an increasingly resource-scarce world, and the lowest-cost option to a low-carbon future," the authors wrote. "Retrofitting a country or region's building stock reduces dependency on risky and imported energy sources; lowers harmful emissions; reduces strain on existing infrastructure; and serves as a catalyst for job creation."