What's net zero, LEED Platinum and can be found in University City, Calif.? The new offices of DPR Construction, the company's San Diego regional headquarters, which recently became the only commercial office in the area to claim both of these green building distinctions.
The new office building, which encompasses 24,000 square feet, generated nearly 12,000 more kilowatt-hours over than last year more than it consumed, thanks to its roof-mounted 64-kilowatt AC solar photovoltaic system. This puts the building over the line from net zero to grid positive, supplying extra energy back to the grid.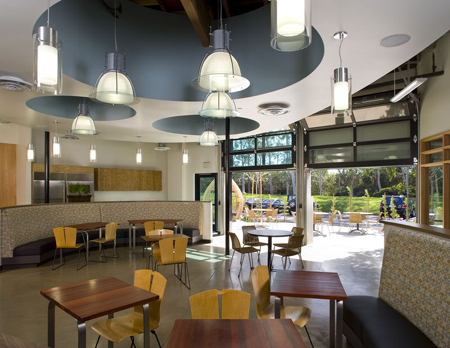 DPR's San Diego office is also the first and only commercial building to achieve LEED new-construction Platinum in San Diego. DPR said this achievement, as well as the building's net zero status, was the a result of a collaborative effort between its San Diego office construction project team and Jonathan Wood of Seattle-based Callison (the project's architect), and a number of consultants, including KEMA for bio-climatic design; Hope Engineering for structural engineering; Latitude 33 Planning and Engineering for civil engineering; Howard Associates for landscape architecture; Bergelectric Corporation for electrical services; and Pacific Rim Mechanical for plumbing and mechanical services.
"We wanted to set an example in our industry by changing the way commercial office buildings are designed and built with the goal of improving the world we live in," Jay Leopold, regional manager of DPR San Diego, said in a statement. Leopold said the building exemplifies the company's goal of transforming a typical San Diego suburban office building into a cutting-edge facility that respects the environment, as well as DPR's employees, customers and company culture.
Help Carbonfund toward their goal of planting 1,000,000 trees. Subscribe to Green Earthling Deals by Friday, Nov. 25, 2011, and EarthTechling will donate $1 for every new subscriber. See contest rules for details. Sign up in the upper right-hand corner at EarthTechling.com or right here.