One of the challenges of developing offshore wind farms is the difficulty of collecting offshore wind data and testing wind turbines under real-world conditions. To fill this need, a private sector consortium has launched the Poseidon Atlantic project, an initiative to develop a full-service testing and certification facility for land-based and offshore wind turbines. The project will be the first U.S. facility to offer sites for prototype testing, infrastructure, wind measurements and wind turbine testing and certification services. The first phase of the project will be developed on Virginia's eastern shore in Northampton County, where an unprecedented wind farm and wind test center ordinance allows wind turbines up to 750 feet tall.
Poseidon Atlantic is being developed by three companies: Real NewEnergy, a renewable energy technology firm specializing in leveraging Dutch technologies and experience in the United States; Fugro, a Seattle-based offshore data collection and analysis firm; and Ecofys, a Netherlands-based sustainable energy consulting firm that operates the largest wind turbine testing and certification facility in Europe. The project is being developed with the support of the Commonwealth of Virginia, the Virginia Port Authority and the Netherlands' government.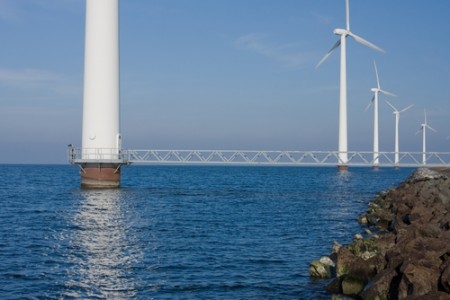 The location of the facility in coastal Virginia will capitalize on the maritime services provided by the Port of Virginia, and the marine construction, fabrication and supply-chain support of the offshore industry in Hampton Roads.
The project is expected to create 20-25 direct jobs in Northampton Country over the next two years, with the growth of the offshore wind industry expected to create more than 5,000 jobs in the area over the long-term. "Many of these jobs are skilled positions with very competitive wages and benefits, and they would produce a sustained and long-term economic benefit for Virginia," said Lt. Gov. Bill Bolling.